What Is Ceph?
Last week we launched our awesome new drag and drop storage solution, eCloud Vault, and it was a good time all round. But we realise that there are a few confusing words being thrown about as part of that, and we want to help demystify them so you can get on with enjoying eCloud Vault and living your life! If you're wondering what on earth Ceph is then you're not alone, so let's get started with that.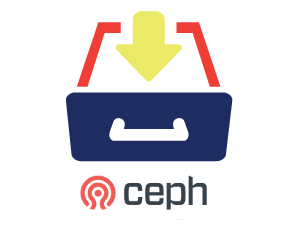 If you're down with the tech talk:
eCloud Vault's S3-compatible Ceph API allows you to build applications and automate processes that take advantage of online storage, freeing up your hardware for critical applications and data. We've super-teamed SGI's hardware with the powerful Inktank software and, as it's self-managing and self-healing, you don't need RAID either.
And for the rest of us:
Basically SGI creates the hardware for eCloud Vault and Ceph is the software that stores the files and organises them in the best way, to keep everything running quickly and efficiently. You can also create applications that directly access your eCloud Vault with Ceph's API, again saving time and resources.
The self-managing and self-healing bit means that in the event of problems it can sort itself out without any of us humanoids having to dip in, which helps to reduce costs; it's open-source, which means that it's free, and it's also scalable too.
Still not sure how this affects your business?
Well, aside from making it run more efficiently, Ceph also has an Amazon S3-compatible API, which means you could connect directly with that, again saving time. Say you have an application that already integrates to Amazon's S3 storage, you could effortlessly switch to eCloud Vault instead because the code is basically identical. And one other thing; you can currently upload files through MyUKFast, but if you connect through the API then the limit is much larger.
For more information on eCloud Vault take a look at our website, contact us on 0208 045 4945, or give your account manager a call.