FRIDAYS AT UKFAST – 8th Aug
It's that time of the week when you can officially kick back and have all the fun; and it's kicking off right here with the tech roundup, woo! We've got everything you need to know aboutthe Microsoft data protection kerfuffle, some security tips from our round table, the launch of our fabulous new drag and drop storage eCloud Vault, a look at the tech skills gap and the latest gTLDs that could be boosting your business right now. Enjoy, humans!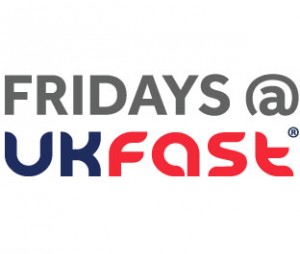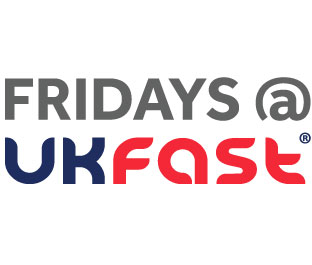 Snowden's not 'Russian' home anytime soon
It seems that Edward Snowden can't so much as breathe without the whole world breathing with him, and as his asylum period in Russia came to an end this week, lots of people were undoubtedly wondering what'll happen to the whistleblower next. Well, turns out Russia doesn't mind having him as a houseguest, as yesterday he was granted a three-year temp permit to stay there, and can also now travel abroad in short stints. His lawyer's staying pretty hush on what it'll all mean and whether he intends to apply for a visa afterwards, but looks like he won't be rushing back to the US anytime soon!
Cryptolocker victims get files back
Good news for any Cryptolocker victims out there; you can now get your data back without paying the decryption fee! The Crypto-crime was chucked into the spotlight earlier this year and caused a bit of a panic, but looks like things are looking up! The list of victims has been nabbed from the bad guys and now an online portal has been opened where they can get their info back for free.
Only 1.3% of people hit by the virus seemed to pay the ransom, so the rest will probably be pretty happy to get their data back for nothing. If you're one of the 500,000 victims that would like their decryption key, have a gander – just submit a file that's been encrypted so they can figure out your decryption key (preferably one that doesn't contain sensitive data).
Biggest data theft
We've had a few big data thefts recently, but turns out this one might be taking the title of the biggest ever. Russian hackers have nabbed 1.2 billion – that's billion – user name and password combos, which relates to about half a billion email addresses.
They did the deed using a botnet, which is essentially a network of infected computers. The hackers identified over 400,000 sites that were potentially vulnerable to SQL injection flaws and then stole data from them, across a range of sites both big and small. It doesn't look like much of it has been sold on, and so far has mostly just been used for social media spam.
International relations
Google has opened Gmail up to a wider audience by allowing emails with special non-latin characters to be sent to Gmail accounts, offering up loads more options, particularly to non-Western users. It's a smart move as it'll help them reach wider markets, although Gmail users themselves aren't yet able to use accents or special characters in email addresses. It will also be rolled out to calendar later in the year. As under 50% of the world uses our latinate characters that's a step in the right direction for a more inclusive internet!