Falling Into the Skills Gap
We know that technology is the skill of the future, but it seems that the skills gap is so big that we're about to fall through it. What we may not realise though, is that having some tech knowledge will stand us in good stead for later life; and sometimes it's really a case of building a teeny bridge across that can link two apparently separate areas.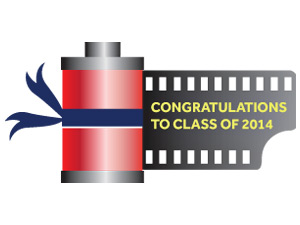 For example, as an Arts student, I never believed I'd use anything more technical than a Word doc in my life, but now I use programmes like WordPress at work, and as technology grows the more likely it is that I'll write about tech (which, obviously, I've ended up doing!); and from using things like my phone, and the mysterious device that is my laptop in my personal life, it's become clear that anyone who thinks they won't use tech is livin' on a prayer.
This popped into my mind recently when one of our clients showed me his son's first feature film, which obviously, has been made possible through the use of tech. Whilst there's always the possibility of hiring in a texpert to assist, it may not be an option financially, so it helps to have greater control over the creative process if you can understand some of it yourself. From the first time the production team picked up the camera, to the hosting provider keeping the video online, to the streaming speed; the whole process is steeped in technology.
The issue affects so many areas of our economy and daily life, though. Eight in 10 businesses in science, technology and engineering believe the skills crisis will affect their organisation in the next three years, according to a report from The Prince's Trust and HSBC; meanwhile, there are orphans in Cambodia learning to code, in a race to make the next site or app that will bring Zuckerberg levels of fame.
It's true that many brits are also becoming more technically talented, but unless we push ourselves to stay on top of tech – no matter how irrelevant it may seem to your life – and encourage the next generation to do so (those 'youths' with their 'mp3s' and their 'angry flappy birds' already like tech, they just don't know it yet), then we're gonna slip n' slide to the back of the race. Instead of saying "You want to do film, and – sucks to be you – you also have to do tech", we should be merging to the two, and saying "Tech is an amazing way to unlock your filmmaking potential"; tech can also be fun, which is a sentence I never thought I'd be saying a year ago!