UNDER THREAT: IRELAND'S DATA CENTRE GOLD
In the latest instalment of the world trying to mess with our data, the US government has just ordered Microsoft to hand over emails stored in an Irish data centre. For anyone who isn't sure why this is big news (or just wants to find out more) follow me to the end of the rainbow…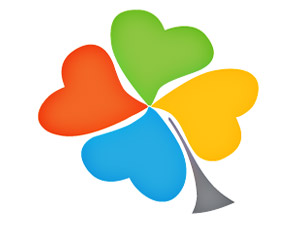 The basic problem with the government's request is because of the security issues that were catapulted into the spotlight with the Snowden scandal, which made many of us realise for the first time that our private business wasn't actually all that private. For the first time the threat wasn't some scary faceless hacker, it was the people who were meant to be protecting us; and although we previously felt like we wouldn't be of interest, now we know better.
When your data is stored in your country, it usually falls under the privacy laws of your country (so in the UK it'd be governed by the Data Protection Act and a few other bits and bobs). Generally this means that other countries' govts can't just dip in and out of your information when they like – they have to go through legal processes to request it.
The trouble is that most people don't realise how much of their data passes through overseas locations; for example, Facebook is an American company, so every time you write a message on Facebook – even a private one – that data passes through an American data centre and is then up for grabs for the US government too. So the government could read all about the embarrassing 4am declarations of love you've been sending to your best mate's brother (which, let's be honest, is probably the best case scenario). And hands up anyone who doesn't use Facebook? Yeah.
Judge Preska made the decision and claims: "It is a question of control, not a question of the location of that information," suggesting that it's the company not the country that matters. This idea could be a game-changer in terms of setting a precedent, and is apparently the first case where a corp' has challenged a US warrant for data held abroad.
Microsoft is appealing the decision and AT&T, Apple, Cisco Systems and Verizon Communications all submitted court briefs in support, as did the privacy group Electronic Frontier Foundation. It's great that companies are taking more responsibility for the privacy of their clients, although the motivation may be that they've realised consumers are wising up, and will be unwilling to entrust their personal information to a company that doesn't protect them.
Some companies have tried to capitalise on the fear by offering local data storage packages, but because at UKFast all your data is handled by a UK company and hosted right here on our home turf, this isn't something you have to worry about.
If you have any concerns about the security of your data give us a call on 0800 045 4945 or contact your account manager.