FRIDAYS AT UKFAST – 1st Aug
Oh HELLO Friday! It's been a fab – and very busy – week, full of BASEfunds, new gTLDs, data security in the cloud, and tips on how SMEs can protect themselves better online. Now it's time to shake off the week and enjoy the weekend – fingers crossed the sun decides to stick around! Have a good one!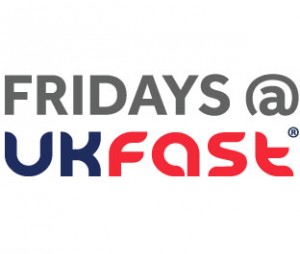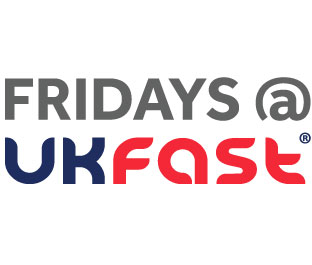 The new unhackable phone case
A company has decided that a phone case could crack the problem of phone hacking. The logic is that as the threats are evolving all the time inside your phone, it's best to protect it from the outside. This piece of information could turn our trendy smartphone cases into more than just a fashionable way of keeping our phones' screen intact.
There's a hardware chip and all manner of other jazzy circuitry inside the case, and the encryption all happens on the chip. There's also a device that jams the microphones in case any of those are compromised. The case is called QS1, and costs $230. It fits Apple's iPhone 5 and 5s and Samsung's Galaxy S5 and should be available at the end of the year.
The results are out – guess who's come out on top…
Zuckerberg must be made up, after it was revealed that Facebook shares hit an all-time high last week, overtaking Amazon in the earnings report. After-hours trading was at $75 last Thursday, reaching a high on Friday morning at $76.76. This basically means that Amazon's market cap is now around $165bn whereas FB's is closer to $190bn, which is kinda insane. It's also worth eight times more than Twitter!
Clearly going public has agreed with the social media company, and may have a knock-on effect in the stock market. This has been a time for change for FB – it's acquired WhatsApp, its users have mostly moved to mobile, and its advertising has picked up too. Where will the social media giant go next?
Searching for the drones of the future
Doing its bit for drones everywhere, last week a drone found an 82-year-old man with Alzheimers who was lost in Wisconsin. The poor guy had been missing for three days, and was found 20 minutes after the drone was brought into the search – luckily he was fine, mildly-dehydrated, and just thought he'd been out for a bit of a stroll!
At the moment there are rules and limitations on drones being used in search and rescue ops, but this may change that. Rules are being re-evaluated at the moment and will likely change next year in cases like these. This drone was usually used for skiing videos made by its owner, so it's done its bit for humanity now!
The app that measures risk-taking behaviour
There is basically an app for everything, and now they're making apps that will look at risk-taking behaviour! Scientists have been taking a look at how four puzzles in The Great Brain Experiment app can measuree different cognitive functions. There are other games that look at things like visual perception and memory, and the science bods want to use data from it them? to help address population differences.
It's an area that many people are curious about too – as one of the scientists said: "That ability to hold yourself back from an action – trying to not do something – is a really important human ability and something we want to understand better." So if they crack it we might be able to know a bit more about why some of us like to jump out of planes, or can't resist that last piece of chocolate, and why others can. It's an interesting step in how modern technology is being integrated into other fields – like psychology – too.
Oh hey Queenie! (Too. many. feels.)