Basefund: Helping You Get Protected
Heartbleed. Cryptolocker. Gameover Zeus. Anyone who's turned on the news recently will have heard that everyone from eBay to individuals are suffering under the weight of the cyber-threat, and recent figures revealed that cybercrime is costing North West England alone a whopping £107m a year. At this point, any business is a potential target, and worryingly many aren't covering the basics in order to protect themselves. That's why our CEO Lawrence Jones has re-launched BASEfund, a one million pound initiative to help businesses invest in web safety.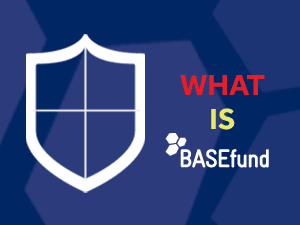 The internet is like a house of cards; if one falls then the whole thing comes tumbling down, landing all over the floor in a sticky, time-consuming mess. When those cards are the networks of businesses around the globe, we can see why it's vital that we are all as strong as possible.
On the other hand, it's true that decent security is expensive, which is why we want to help by offering top quality security solutions for companies that can't cope with the booming price of protecting themselves, and also to create more of a focus on cyber security. In order to do this, our CEO, Lawrence has gone to the next level and set up BASEfund, which stands for 'Building a safer environment online', to help businesses who are struggling to cover the costs of basic online protection, like firewalls.
Alongside these grants, BASEfund now offers free vulnerability scanning as well as subsidised penetration testing. This is undertaken through our security division, Secarma, so you know you're being handled with expertise! The tests themselves highlight where hackers or cybercriminals could wriggle into your data or sabotage your networks. The vulnerability scan looks into where your system has potential holes, and what the damage could be if you were hit there; the penetration test then uses our ethical hackers to actually try and break in. They do this by testing the ability of your systems/environment to withstand attacks on the following:
External attack on a site / IP range
Security of the hosting solution
IPS
VPN
Firewall
It sounds cheesy but together we're stronger, and if hackers can in via one system attacks can spread quickly; on a more personal level, being hit by an attack can be devastating to an organisation or an individual. Because of this, it's time we all started taking cyber security more seriously, and making sure that all our bases are covered.
To find out more about BASEfund, visit our website or contact us on 0208 045 4945.