FRIDAYS AT UKFAST – 25th July
Today is SysAdmins Day and it's a chance to celebrate the lads and ladies who work tirelessly to keep us online! In other news, we've had the new 'softly softly' anti-piracy emails, and the lowdown on penetration testing and why you need it. Christmas came early with our new gTLD releases, and we got techie with some tips on SQL mirroring! Now go and frolic in the sun – after catching up with what else is going on in the world of tech!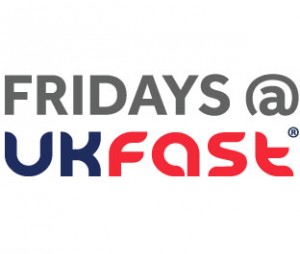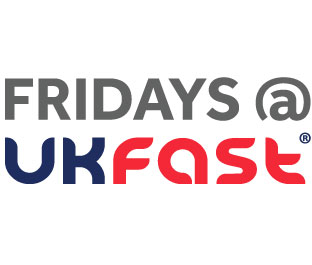 Happy SysAdmin Day!
Today is the day for celebrating the people who are beavering away behind the scenes keeping you online. Considering how much of our work is done online nowadays that's no mean feat either! Go on, hug them, give them a slice of cake – give 'em the whole thing! – and show them some love!
Systems administrators are the people working to keep your tech ticking over and your systems online – pretty important stuff, whether you're running your business or trying to get on Facebook! Especially as they often work rubbish hours, or talk to us when times are bad, there's never going to be enough thanks for these guys.
They want to knick(ers) your money
Facebook users are being warned against clicking on a link with a women undressing, as the only thing it will undress is their personal data. And then steal it.
The naughty virus is pretending to be a Youtube link but be warned, the site it leads to will then try and install malicious software pretending to be Adobe. The video apparently does play for a few seconds to make you think it's real (doubly sneaky) but it's just messin' with ya. When it's installed it jumps into your browser, tags people in FB posts (and then – in possibly the most embarrassing part – won't let you untag them!), and steals all your info. Not good.
Twitter vs Facebook Messaging
When it comes to messaging, Facebook has the drop on Twitter – shortening your messages to 140 characters can come across as anything from rude to totally nonsensical. But now Twitter is looking to take on WhatsApp by improving its messenger service. They're going to tighten up the service and synch across mobile and web platforms better, following the introduction of pop up notifications in April. The two platforms have had such different uses so far it will be interesting to see if Twitter can steal any of FB's clients. Guess we'll have to wait and see!
The tattoo that will unlock your phone
Who says that temporary tattoos are just for kids and '90s popbands? This new one is taking fashion to the next level and has a way of unlocking your phone without a password. Motorola has teamed up with Vivalnk to create a tattoo that unlocks your phone without a password, which is all kinds of futuristicy. It works using an NFC circuit in medical-grade 3M adhesive, which means that all of the awesomeness whizzing around inside it shouldn't irritate your skin.
Our cousins across the pond can buy 10 for $10 and Motorola says they should last five days and will be fine with washing and swimming and stuff.  At the moment they only work with Motorola X though, which is absolutely gutting for the rest of us. I'm pretty tempted to buy a Motorola just so I can get one. On the other hand, as hella cool as they are, it'll be interesting to see how the company deal with any potential security issues.
Defying all laws of gravity and biology…
What have you seen this week that's worth sharing?
Have a good one!