FRIDAYS AT UKFAST – 18th July
Today was supposed to be the hottest day of the year. Well, it's been raining in Manchester but the forecast is looking up for later, so we hope you're doing something fantastic to celebrate – and that something could well be catching up on the latest and greatest from the tech world! This week we've been sharing tips on wiping your smartphone properly , the new generation of Raspberry Pi, a new child-safety conscious social media site, and the announcement of the finalists for the DEA awards! Have a good'un!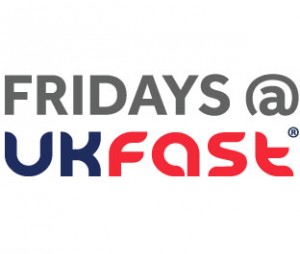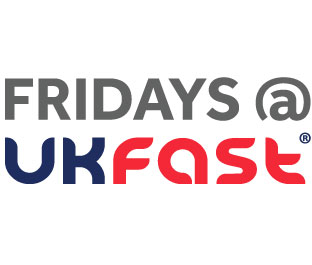 Facebook's new 'buy' button
Facebook is jumping aboard the ecommerce wagon and testing a button to let users make purchases from their news feeds. A few SMBs in the US are going to be trying it out first, so you could soon be using the social media site for more than casual stalking. If it became a way of making purchases, many of us would probably never be off  it.
It'll be a massive draw for new advertising sales but considering the current climate of privacy and security concerns, users will have to be comfortable sharing their payment info with FB; although FB is saying that they've built the feature to be safe as possible. Apparently Twitter isn't far behind either, which means that the way we shop could be in for a change pretty soon.
Data after death
You've probably seen tribute sites online, but now there's a chance that we may actually be able to take over the accounts of deceased family members. The Uniform Law Commission wants to change access laws for the accounts of deceased users, which would let your family access but not use the information; so, your parents could read your emails if you passed away but not send any. If you weren't happy with this you'd have to say so in your will.
Currently you need to obtain a court order to gain access to the data of the deceased, and a change would probably be quite controversial given current privacy fears. Passing on your data would make your digital assets more like your physical ones, but they are arguably far more precious. We once had physical photos, now we have them online. We used to write letters, now we write emails. It would certainly be useful in many ways but whether it's a good idea – for grieving families or for the thought of what we would be leaving behind – is another matter.
Microsoft hacks its employee base
Microsoft is giving the company a little trim, making 18,000 employees redundant in the biggest group dismissal since it began, nearly 40 years ago. 12,500 of these will come from their recently acquired Nokia branch too, and it's cancelled the Nokia 'X' Android phones line which was only launched in March.
It's also planning to add lower-cost Lumia devices by moving some of its future Nokia X designs and products to Windows Phone devices. It's all come as a bit of a shock; not only because of the massive scale of the cuts, but also because only 6,000 were predicted to be let go. Understandably, peeps are pretty upset about it and feeling particularly bad for the new Nokia employees.
The new 3D printing gadget is pretty cool                                                                                                                                                                    
If there was anything that I would want a 3D printer for, it would probably be so I could print ice cream into any shape. Well today's my lucky day because three students at MIT have hooked up a 3D printer and a soft scoop ice cream machine to create the ultimate in ice cream machines, as it can print Mr Whippy-style ice cream in any shape. The project was done as part of MIT's additive manufacturing project and uses liquid nitrogen to keep the ice cream in shape. It also has a component called a 'Solidoodle' which is amazing. They're looking to take it commercial and it would definitely add an element of fun to your Mcflurry!
If you're feeling down this will help – maybe save it for Sunday evening!
What have you seen this weekend that's worth sharing?
Have a good one!