The Oscars Come To Manchester
by Katherine Kelly
Much like the Oscars of the online world (minus the diva celebs and bajillion ad-breaks) the Digital Entrepreneur Award ceremony is going to be the event of the year. We're so excited that the finalists have been announced, and we want to congratulate each and every one of them, and everyone who entered! UKFast is proud to be the main sponsor of the DEAs, and here's why…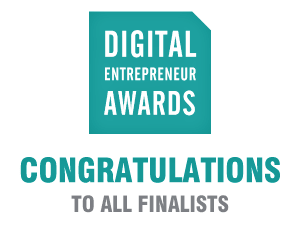 If you're not familiar with the awards, and have pretty much anything to do with the online industry or are interested in the future of digital innovation, then this is the night for you! The DEAs bring together the pioneers and frontrunners of the UK's digital industry and celebrate the revolutionaries and achievers across sixteen categories, falling under e-services, technological advancement, design and marketing and digital business. They are the only awards of their kind, recognising entrepreneurs from across the country who have set the digi-world on fire (in the good way – actual arsonists are bad).
The awards celebrate not only the high-profile websites and leaders driving online commerce but the silent heroes who develop the systems that change the online landscape and shape our digital future. These are the inventors, the creators, the people who are dragging us into the future by our collars; really – why wouldn't you want to find out more??
The big night is 9th October at the Palace Hotel in Manchester, and is a fantastic opportunity to mingle with other leading lights of the online world.
If you want to get glammed up and join us for an evening of celebration, we'd love to see you there! Tickets are available now so buy yours and you can say that you (very nearly) went to the Oscars.