FRIDAYS AT UKFAST – 11th July
What a week! We've had Facebook messing with our emotions, tech to go on tour with, gone behind the scenes on work experience, and found out how crimes are changing. Now it's time to get on yer dancing shoes and shimmy on into the weekend! But first, why not find out what else has been happening this week…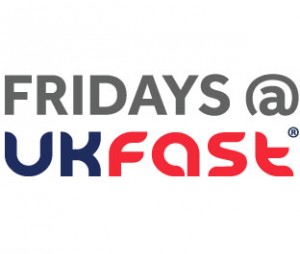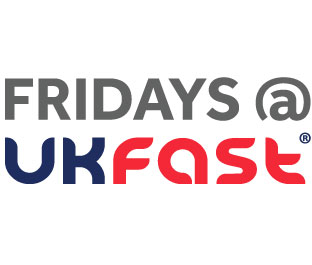 Killing it
You might have thought a 'kill switch' was just something that people say to sound cool in movies. Well you've lucked out, because it's about to become a reality! Google and Microsoft are planning on adding kill switches to their Android and Windows OSs, which would make a phone totally useless if it was stolen. Apple and Samsung already have these but making them standard would be helpful, and it'd mean that kill switches were part of the three most popular phone operating systems in the world. At the end of the day, if kill switches meant phone crime dropped, they'd be even cooler.
No films for Google Glass
Google Glass users (I won't use the street slang term for them here) often get hated on a bit, and the tech is now being banned from cinemas. This is to help stop piracy, and is one of many laws we'll probably see coming in to deal with the era of the wearables.
To be fair, as the Glasses are now available in the UK for a 'bargain' £1,000 it may not be a massive problem anyway… but privacy concerns are already rife; you can record with a flick of the finger, which understandably makes people feel a little creeped out. Plus, precedent was recently set when staff in Leicester Square asked a wearer to take his Glass off, as they couldn't tell if the specs were recording or not.
Lonely hearts, empty bank accounts
Internet dating has become a fairly common thing. The stigma is all but gone now, but internet daters have a new problem: the last thing you want when you're going about your business and trying to find true love is to be the victim of a phishing attack. Apparently members of Match.com, eHarmony, Zoosk, Christian Mingle and many others have been hacked, as cybercrims try to befriend members to get them to hand over cash.
It's a pretty big problem too, with over 100 sites being hit. They're not too sure how the sites were compromised but the script used looked like it was part of an online kit. Always be wary of dodgy people asking for money, even if it does come under the disguise of love.
Car juggling robots?!
The world has officially gone mad! A former NASA employee is apparently building an enormous robot that can juggle cars everyone. Cars. Like they were oranges. Seriously. The 'bugjuggler' (great name) needs just over $2m to become a reality, which sounds like a fair bit but frankly I'm not surprised. I couldn't juggle for any amount of money, so building a giant robot with the capacity and dexterity to do it is mindblowing.
There will be a human operator inside the robot's head, wearing a special haptic feedback suit and will juggle in realtime (it's a touch-based motion-type deal). They need to test it out in human-size first, and then onwards and upwards to the next big thing!
Strange and awesome
What have you seen this week that's worth sharing?
Have a good one!