FRIDAYS AT UKFAST – 4th July
Hello Friday you beauuuutyy! In case you couldn't tell, we're pretty excited for the weekend, but first, here's a quick roundup of the week! Social media can help you hire dontcha know, code exploits should (and can) be prevented, get the lowdown on security patches, and read all about the UK's new robotics strategy. Now catch up on the best of the rest and chill. out. Enjoy!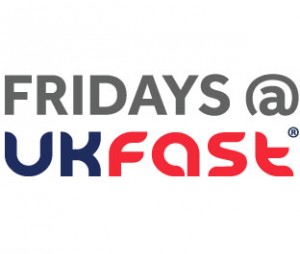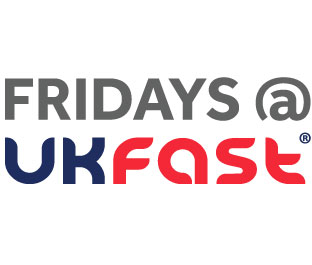 Pressing problems
WordPress is the latest victim in this year's security saga, as an attack on a plugin with 1.7m downloads means that websites running WP and MailPoet could be left at the mercy of hackers. If you use the plugin you're high-risk and the hackers could upload all kinds of nasties to your vulnerable server. Keep your eyes peeled for a patch if you run the two of them together, and any updates should be installed asap!
Google gets lawyered
The US Supreme Court has rejected Google's appeal to dismiss legal action following accusations that it broke privacy laws. The story is that while building Street View in 2010, Google kinda accidentally took a whole bunch of personal data from un-encrypted WiFi networks. So now they're getting lawyered, bigtime.
Aside from just being creepy and invasive, the  sins that they're officially accused of include breaking the US 'Wiretap Act' which "regulates the collection of the content of wire and electronic communications". Google seems to be arguing that the info was 'readily available to the public', but the outcome isn't looking too hopeful for the internet giant.
Tech is sexy
In a win both for tech and for women, Stuff magazine has followed a growing trend and is replacing the scantily-clad women on its covers with the new sex symbol – tech! From August the only models the mag's cover will be sporting are tech ones: "Technology has changed, society has changed, and Stuff's audience has changed," said editor Will Findlater. Marketing showed that this is what the readers wanted to see, suggesting that geek chic has well and truly landed.
He added: "Technology is universal, but pictures of models aren't universally appealing." And as lads mags' readership has bombed by a whopping 70% in recent years, it's clearly time for a change. They've also got a couple of new writers on staff ready to welcome in the new era!
The privacy problem with wearables
The Information Commissioner's Office (ICO) is cracking down on wearable tech, saying it needs to get itself in line with UK data privacy laws. This is following Google Glass' UK Launch, but as wearables are only becoming more common, the issue could become more widely discussed. With recent privacy scares it's become something that the general public is more aware of, and more fearful of.
To get to a good place in the talks, the Data Protection Act will have to work alongside the new tech to ensure that everyone's happy, and – much like in other areas – transparency is a must, as is the need to make sure that the info collected is relevant. Haters gonna hate, wearers gonna wear.
Pugs and Game of Thrones. Doesn't really get much better does it?
https://youtu.be/2EoQCtPR2-I
What have you seen this week that's worth sharing?
Have a good one!