Fridays at UKFast – 27th June
Whether you're gigging at Glasto, watching the World Cup or having a cheeky chill out, this weekend is set to be a fab one. Before any of that though, make sure you've caught up on the latest from the tech world. This week we've learnt the importance of training, where the government is snooping now, the new move for WiFi, and Amazon's fiery new 3D phone. Enjoy!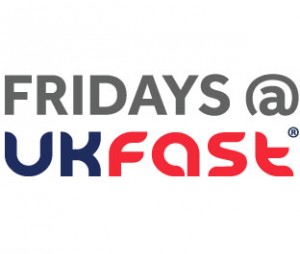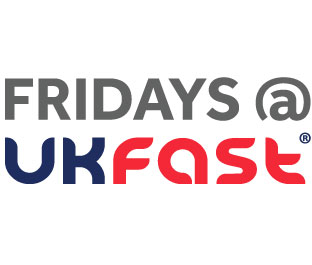 Girl code
Coding is the hot topic of the moment, and the big question is how to get girls involved in the male-dominated field. Well, it seems Google are taking a stab at it, pouring $50m into a new initiative called Made With Code, trying to get young women involved in the industry by showing them how it relates to them.
The idea is to show young girls how code is applicable to their favourite apps and movies etc., and how they can then apply that to their own passions. They've also got a few celebs on the case, like Chelsea Clinton, Mindy Kaling, and bright lights from the industry like MIT Media Lab. It's especially relevant as the number of women getting computer science degrees in the US seems to be declining. The programme will offer resources, lessons, mentoring and info on regional events.
More bleeding hearts than a Radiohead concert
So remember that massive security scare about two months ago, which everyone was supposedly rushing to fix, weeell it's getting a bit awkward, as it turns out that over half the servers are still exposed. The Heartbleed flaw laid vulnerable around 600,000 servers and apparently over 300,000 of them are still at risk. Oops.
Sounds like most of the bigger sites have probably been patched, but considering the scale of the scare, it's worrying that they haven't all been seen to. Unfortunately there's not much we can do but maybe, if we spread the word, it'll force the rest to sort their lives out and protect themselves too.
Flooding the market?   
One of the greatest draw backs of technology has been their complete inability to cope with water, leaving me fishing various devices out of various dubious water-receptacles with increasing despair. But, now there's a more hard-wearing option on the market and I'm not gonna lie, it's pretty great.
The new Waterfi-treated Kindle can pretty much be left at the bottom of the ocean and still come out working. Not only does this mean no wrinkly pages, it's also perfect for beach/bath reading. It's like an extremely educational submarine. Sounds good to me!
Charting the streams of music
Good news for any indignant music streamers out there; as of July, plays from songs streamed on online services like Spotify will count towards the UK's singles chart, according to the Official Charts Company. And it's about time they took on board the trend, as music streaming doubled in popularity in the UK between 2013 and 2014, from 100 million to 200 million streams a week; and currently averaging 260 million.
It's going to be a more accurate reflection of music popularity too – Bastille's Pompeii was the most streamed song ever but only made no 2 in the singles countdown. They say it's about 'future-proofing' the charts, and it'll be interesting what other services are tweaked to accommodate the trend toward new tech.
Fear not, owl help you!
What have you seen on the internet this week that's worth sharing?
Have a great weekend!