(Open) Sourcing The Right Qualifications
Calling a support line and getting passed from person to person can be a pretty rage-inducing experience. Unfortunately, it's all too common, as the people talking to customers and the people solving the problems aren't necessarily the same. Especially for something like Linux – which can just seem totally baffling – being able to talk to someone who has recognised training qualifications is a great way of ensuring that you're in good hands. The CEO of LPI UK & Ireland visited UKFast last month to discuss the importance of these standards.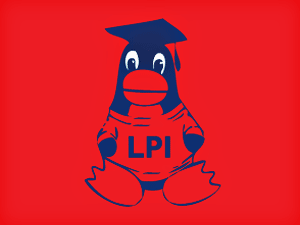 If you have anything to do with Linux, you'll probably hear the name LPI at some point. LPI is the 'Linux Professional Institute'- an organisation that's recognised worldwide as one of the top advocates and assistants in the professional use of Linux, Open Source, and Free Software. LPI's a bit of a globetrotter, sending its standard certifications to thousands of locations worldwide, and it's where the trend is going – 93% of employers plan on hiring a Linux pro in the next 6 months.
LPI uses the LPIC (Linux Professional Institute Certification) qualification, which is a world-leading Linux certification and the world's most popular vendor-neutral training programme. We're currently in the process of signing up to become the only Approved Training Partner (ATP) in the North West, which will give us the exciting chance to provide onsite training and industry-recognised exams to schools and colleges.
Our director of training and education, Aaron Saxton, says: "The LPIC Certification has helped UKFast to enhance the methods our engineers use to perform their jobs, and in turn has improved the speed of their development, productivity and the quality of support they are providing to our customers." This is put into practice all over the shop – for example, our apprenticeship scheme has relevant industry standard qualifications, setting the bar high right from the start!
We have some of the brightest sparks in the country supporting our customers and the LPI certification has helped our business and industry recognise our Linux engineers' amazing skills. We trust LPI to be our only Linux training provider, and through this partnership, we now have the most LPI certified engineers in the country in our field. They all thrive on the challenge to become the best in the country, and we want to keep progressing, raising the bar higher to enhance the customer experience.
In May, Bill Quinn, CEO, LPI UK & Ireland came to visit UKFast campus to talk about the importance of good training and how it can improve the customer experience; here's what he had to say:
If you have any questions about Linux or UKFast's training, give us a call on 0208 045 4945 or contact your account manager.