FRIDAYS AT UKFAST – 20th June
Tomorrow is the longest day of the year, and hopefully you're using those extra waking hours to enjoy yourself! And by that I mean: to catch up on all of the latest tech news! This week we've looked at protecting your password following the hack on Domino's, London Tech Week, the new emoji coming your way, and how you can demystify cloud computing with our upcoming webinar. Now, grab yourself a brew (or something a little stronger) and enjoy the weekend!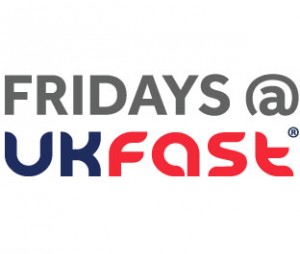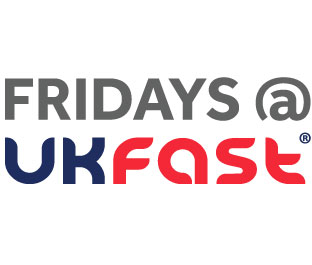 Getting fired up!
iPhone users are being told that overheating power adapters may 'pose a safety risk' – which is probably just a nice way of saying 'may burst into a ball of flames at any second'. It's just the EU chargers thought to be getting hot under the collar though, so watch out for adapters the iPhone 3GS, iPhone 4 and iPhone 4S models, shipped between October 2009 and September 2012. UK customers apparently aren't affected.
Customers in the EU with a 5W USB power adapter are being advised to go to an Apple store for a free replacement charger; and your affected adapters (which will say 'Model A1300' and have the letters CE in solid grey) will be replaced with a Model A1400, which has the letters CE outlined in grey. In the meantime, if you do have an affected adaptor, you might want to think about not using it.
Where's Wall-E?
Prepare for a cuteness overload, with the tale of the robot that's hitchhiking its way around Canada. A "hitchhiking, tweeting, and trivia-loving robot" named hitchBOT is schlepping the 3871km trek around Canada by itself. It was originally designed for a collaborative art project, and now it's taking the robot dream on the road. With 3G and Wi-Fi connectivity, hitchBOT can get all up in Wikipedia's grill, use social media (making it more tech savvy than my dad), and recognise and process speech. However, he can't move by himself so he's going to need a few helping hands.
Hitch is still under the hammer, but the creators are going for a 'cobbled together' look, so he'll probably be made of wellies and other bits and bobs. The hitchBOT team is hoping its creation can answer a question about human kindness: "Usually, we are concerned whether we can trust robots… But this project takes it the other way around and asks: can robots trust human beings?" HitchBOT's journey begins on July 27th, and you can follow the big guy's progress on Facebook, Instagram, and Twitter.
Wimbledon's new superstar
Wimbledon has a new big player – a supercomputer! IBM's Watson supercomputer wants to play, and will be joining the games this year to give the organisers access to cloud analytics for next level coverage.
The fun doesn't stop there – there's also a new mobile website, and tweaks to the social media for this year's event. In 2013 Wimbledon's website had nearly 20m unique users, and this year the mobile version means that users can generate a personalised feed of news content. There's also the new 'Hill vs World' section, where fans on Herman Hill will be polled against social media fans. Algorithms will then be analysed to measure engagement across the tournament in real time and jiggle content accordingly to give the people what they want!
Danger Mouse 2.0
Some things are best left in the past (true of exes, food that's been in the fridge longer than a week, and '90s fashion), and this may well ring true for die-hard Danger Mouse fans. That's right, Danger Mouse 2.0 is coming.
He's getting his gadget on, sporting an i-patch (that's suspiciously similar to Google Glass) for the new generation of tech-tots. Well, this is great news for technology and will undoubtedly help a new generation get into tech, but what's that sound? Oh, it's my childhood being crushed.
No box is safe:
What have you seen this week that's worth sharing?
Have a good one!