Cloud Computing: Your Dream Solution? Webinar
The party is here people – because we just love to host things, and this time it's a cloud webinar! Gemma, one of our lovely marketing ladies, has all the info on how you can get involved; so if you've got any questions about how cloud computing can take your business to new heights, read on…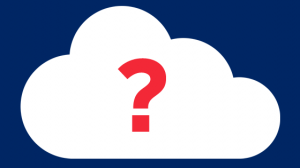 The Cloud.
How many times have you heard that term referenced in recent years?  Probably dozens, but who actually understands what it means?  Techies call it 'marketing fluff' (excuse the pun) and marketers revel in the opportunity to glamorise an otherwise complex infrastructural conundrum.
While it may sound enticing, its value really lies in appreciating the benefits cloud computing can offer your business.
That is why UKFast are running 'Cloud Computing: Your Dream Solution?' a free lunchtime webinar intended to help you understand what cloud really is and how it has revolutionised the world of hosting in recent years.
The webinar takes place on Wednesday 16th July and is the perfect opportunity for you to put forward all of your burning questions to our panel of experts.   They will also cover a range of topics including:
What is the best cloud solution for your business?
How does your cloud solution actually work?
How moving to cloud can grow your business and profits
So what are you waiting for?   To sign up all you need to do is quickly fill in your contact details and we'll email over the confirmation.  You'll even get a reminder beforehand so you don't miss out!
And to give you a little taster here's our Sales Director Rudi who will be co-hosting the event and helping to demystify the cloud:
If you want to talk to someone about your solution, or about moving to the cloud, call us on 0208 045 4945 or contact your account manager.