Fridays at UKFast – 13th June
Happy World Cup everyone! Whether you're a football fan who needs a bit of a break, or just want to escape the footie completely, here's your chance to find a safe space and catch up on all the news! This week we're sharing the latest on the OpenSSL flaw, a new step in AI, the northern corridor of startups, and the new way Twitter ads are targeting you. We've also got an awards update and info on how to register for the .uk domain! Now, kick back (football-related joke!) and enjoy the week's roundup!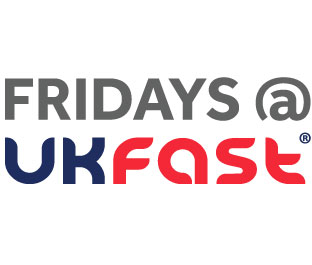 Privacy push-back
In the year since Snowden, more and more people are realising that maybe they don't want just any old person (or the government) snooping in their private data. Microsoft is taking a stand, challenging federal prosecutors asking for access to its customers' emails if they're stored abroad. Verizon has also filed in support and other telcos are doing the same.
This comes at the same time as a few other big companies starting to publish transparency reports, detailing what user data the government's asking them for. The more cynical may say it's because companies have realised that they'll lose sales if customers don't know how protected they're going to be, but hey, it still means more transparency and better information for us.
Microsoft has also added a no-snooping policy into the fine print of the services agreement; but it's a little controversial as it makes parents responsible for the actions of their kids.
Partially patched
Big week for Microsoft news, as a new – and slightly mysterious – patch called KB 2969339 has appeared for Windows 8.1 update 1 installer errors. If you've encountered the fairly common Error 80073712 then you might be in luck, as this solves it…for most people.
On the other hand, Microsoft's been getting a lot of heat for insisting that to be able to patch 8.1 you have to have update 1, even if you can't get update 1 to work, through no fault of your own. And it's causing a bit of confusion as it doesn't seem to have been announced via the usual channels. All these things, combined with the fact that it doesn't seem to be working 100% of the time, are raising questions as to what Microsoft's playing at (cue another extremely tenuous footie pun).
Cleaning up
We've already talked a bit about the GOZ/Cryptolocker debacle – and hopefully you've used the last week to make sure you're as protected as possible – but there's a test kicking about that may be able to detect if you're actually affected.
Although there are several programmes that will scan to see if you're compromised, antivirus vendor F-Secure seems to be standing out, as you don't have to download or install anything. It gets GOZ to reveal itself by tricking it into putting lines of telltale code onto a dummy page where the software can see it. The only downside is that it won't work for everyone; as F-Secure explains:
"If you are using a browser which GameOver doesn't support (Lynx anyone?, or a native 64-bit browser), it may be that your computer is infected, but the browser has no traces of the malware." In which case, it's being suggested to test on a 34-bit version of IE, Firefox or Chrome.
A busy day for bitcoins
It's a bit of a rollercoaster for bitcoins right now. On the one hand, Expedia – one of the largest online travel agencies – have started accepting them as a currency for hotel bookings. At the moment it's for the US, and hotel bookings only, but this has been labelled a 'big move' – especially after bitcoin security concerns over the last few months.
On the other hand, there's also been a drop in the price of bitcoin at the US CoinDesk of nearly $100, plummeting  from $634.38 to $568.97, before rising a little again. Unsurprisingly, this came around the time of the US Marshall Service's announcement that the 30,000 BTC (bitcoin) seized from black market site The Silk Road were going to auction; which is expected to be on 27th June from 6am-6pm EST. Advice is for individual investors to keep a beady eye on the situation and decide whether to sell, depending on who emerges victorious.
For the Celine fans and airport haters. That's basically everyone then.
What have you seen this week that's worth sharing?
Have a good one! (C'monnnnn England!)