Our New Robot Friends
Well, the day has finally come: I can give up on my awkward interactions with humans and make friends with the robots; because the world's first artificial intelligence program to pass the Turing test is here! (Actually, it's all getting a little I, Robot to be honest; and I'd probably find robot interactions just as – if not more – awkward than human ones.)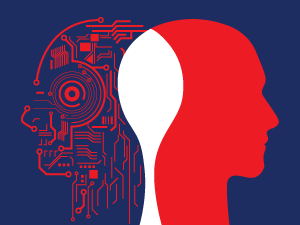 On Saturday, the world's first AI computer program passed the Turing test, which investigates whether people can tell if they're talking to a robot or a human. The experiment is based on Alan Turing's game 'Can Machines Think?', and is the first reported instance of a machine passing; so I guess it's downhill all the way to robot friends now!
The new cool kid on the AI block is a program is called Eugene Goostman, which simulates a 13 year old Ukrainian boy. To carry out the test, the Reading University's School of Systems Engineering partnered with RoboLaw, an EU-funded organisation examining the regulation of emerging robotic technologies. They set up the Turing experiment, where a panel of judges had to complete a series of five minute keyboard conversations with Eugene. The judges and hidden human control groups were kept apart throughout the test, and to pass he had to convince over 30% of them that he was human. He scraped through with 33%. Close call Eugene!
Kevin Warwick, a visiting professor at the University of Reading and deputy vice-chancellor for research at Coventry University said: "The words Turing test have been applied to similar competitions around the world. However, this event involved the most simultaneous comparison tests than ever before, was independently verified and, crucially, the conversations were unrestricted… A true Turing test does not set the questions or topics prior to the conversations. We are therefore proud to declare that Alan Turing's test was passed for the first time on Saturday." If you want to know how the conversations went, transcripts may be available in a future academic paper.
Lord Sharkey, a leading expert in robotic technology and artificial intelligence, said: "It is indeed a great achievement for Eugene. It was very clever ruse to pretend to be a 13-year-old Ukranian boy, which would constrain the conversation. But these competitions are really great to push developments."
Eugene was created by Russian-born Vladimir Veselov who now lives in the US, and Ukrainian-born Eugene Demchenko, who now lives in Russia. He's no Mario Kart AI race, but he's still pretty cool. However, he also opens a whole Pandora's box of questions and fears about AI.
Because of this, firms looking toward AI will have to be very careful with security (and also manage to convince the population that we're not going to be destroyed by intelligent robots). Microsoft has just struck a deal on it with China's Qihoo 360, a security vendor; the two firms pledged on Monday to 'cooperate in the development of mobile internet and artificial intelligence technologies'. Wonder if this will help China's fears that Windows 8 is a security threat…
So what do you think? Is AI an amazing way to further our tech or just kinda terrifying?
We don't want you to be afraid of your solution here; so if you have any questions about the tech we use at UKFast, give us a call on 0208 045 4945 or contact your account manager.