Fridays at UKFast – 6th June
It's June, it's Friday, and the sun is – inexplicably – actually shining in Manchester! We're pretty happy about all of this, but to make it even better we're sharing this week's roundup! While you're at it, make sure to catch up on your two week warning, the real price of a cyber attack, Apple's new programming language and how to avoid repeating the government's web-traffic mistakes.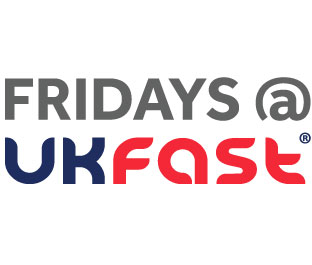 SecureDrop with the guardian of your docs
On the anniversary of Snowden's revelations, the Guardian has launched SecureDrop, an open source site for the sharing of whistleblower docs, and sensitive tips and stories outside of the less secure email or post options. The site uses the Tor anonymising network and the Tails operating system, also used by the journalists working on the Snowden files.
Some big names are already in there, like The New Yorker. The platform is hosted on a separate server from the main Guardian site, doesn't include tracking cookies, takes no logs, and is maintained by the not-for-profit Freedom of the Press Foundation. It was updated post-Heartbleed and had a good going-over after an audit last year. However, it's still not 100% secure, as nothing ever really is. Other tech companies are also expected to announce security changes today.
We do want to be forgotten, apparently
The Right to be Forgotten form launched last week, and received more than 12,000 requests from Europeans on the first day! This means that the requests – asking to have search results about them removed – came in it a rate of 20 requests per minute. The Right to be Forgotten was actually endorsed two weeks previously though, and had only received requests in the 'low thousands' – suggesting that a handy form goes a long way.
What it shows though is that the demand is there, and may tip the scales in favour of the Right to be Forgotten in the controversial debate. On the other hand, maybe it's just people getting a bit carried away and trying to hide their embarrassing photos.
Fed up of getting dumped?
It's pretty frustrating when you're trying to navigate to a web page from Google and you get unceremoniously dumped on the site's homepage instead, because of a site's unresponsive, bad mobile version. This equates to frustrated surfers, and lost business for domain owners. But now Google is taking matters into its own hands and trying to fix the problem in two ways:
Firstly, if it sees that you're on a phone and that the page you're trying to get to is out of action, it'll warn you. You can try anyway, but at least you know it's not your browser going nuts on you. On the domain owner's side, if you use Google's webmaster tools, it'll send you a message when your site is broken. It's not a solution but at least it might save us some time and worry.
LinkingUp just got easier
The search function is pretty much the beating heart of Linkedin, so it's pretty good that it's just about to announce a massive upgrade of its search engine situation. It's even named the new infrastructure 'Galene' – which in Greek mythology was the personification of calm seas – so hopefully that means a 'smooth ride' to awesome business connections.
The new changes, which should also improve maintenance, will mean results are even more personalised; this was basically available in the original search but now the results are comin' at ya at SPEED. It's also getting rid of the extensions for Lucene, the open source platform it's developed on; it'll still use it as an indexing layer, but Galene now does all of the bits that the add-ons did – only better!
China's delicate relationship with Windows 8
It's not just us Westerners that are getting the data security fear: China has decided to point the finger at Windows 8, after a state-backed report claimed it's a threat to the data of Chinese citizens. After saying it's how the NSA is stealing their info, China has also banned the use of Windows 8 on many government computers, saying it was because of a decree about 'energy-saving devices'; it's also said that any tech firms aiding US spying will face severe punishment. Good times all round then.
Watch it: this lil fella is the  most adorable stowaway ever. There's also a whole range of scenarios when this level of fear is appropriate:
What have you seen this week that's worth sharing?
Have  a good weekend :)