Get Safe's Crash is a Great Example of What Not to Do
It turns out the government has managed to host the best party ever, in a house that has immediately fallen down. Because, as sweet as it was for them to provide us with a cyber-safety tips site – especially as the clock is ticking on GOZ/Cryptolocker – they really should've made sure they had the structural integrity to handle it first. So, if you have a website in any shape or form, it's important to make sure you can handle the party you're hosting.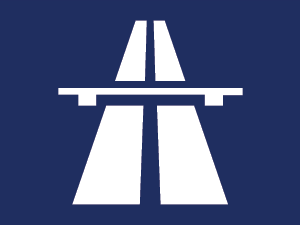 On Monday the government-funded, cyber-security advice website Get Safe Online went live; and as we'd just been given a two-week warning on the GameOver Zeus threat, there was much rejoicing throughout the land. But – in an ironic and completely unintentional win for GOZ – it's probably what crashed the site, almost immediately after it went live. So many people wanted to find out how to protect themselves, the site couldn't handle it and crashed; they added extra capacity but problems carried on until Wednesday. The head of the site was so stressed he actually stopped sleeping after the site went down.
Understandably, the Get Safe team are pretty mortified: "Although we took advance action to increase our website capacity before the announcement was made there has been an unprecedented demand for the information. It's really encouraging that people are taking their online safety seriously and we are sorry that the advice hasn't been accessible via the website." They advised the security-hungry to go to their Facebook and Google+ pages for the info instead.
It's made people wonder about whether we could handle a more serious cyber-security crisis too. Security expert Graham Cluely said: "Get Safe Online massively dropped the ball. If the government is going to rely upon Get Safe Online to distribute internet security advice, the site needs to invest in the infrastructure required to remain accessible at all times, every day of the year, because you never know when the next big security issue will crop up – and when the public will need advice urgently."
What they really needed was high-performing, highly capable infrastructure, built to handle large amounts of traffic and to process it at speed. When a site is flooded with unexpected traffic it can cause it to crash; and even just a couple of extra seconds of load time can cost a company large amounts of money, especially during peak times.
Get Safe Online wasn't expecting such a high volume of traffic, showing that you should always be prepared for anything. Luckily it was able to redirect traffic, but if it was a business-critical site – for example, if they were ecommerce – then this kind of downtime would have lost them not only the immediate sale, but potentially a future customer. And it's pretty embarrassing too.
To save yourself some sleepless nights, make sure that you've got the infrastructrure in place to handle whatever the internet throws at your site. Check out our Webcelerator and make sure you're always prepared – like Virgin Limited were – or contact your account manager for more information.