Fridays at UKFast – 30th May
Rounding up this week, we had the lowdown on eBay's attack, a guest post on audience engagement, the new .ninja domain, and Facebook's latest audio antics. Now, kick off your shoes and get ready to jump into June!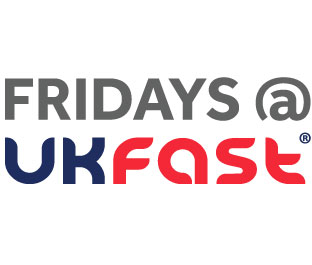 Right to be Forgotten form released
Following last month's tussle over the Right to be Forgotten, Google have created a website and committee of Internet experts to take requests from those wanting their exercise their new-found right.
The new site lets European residents list web addresses that they want removed from a search of their name. If you want to get in on the action you need to give your name and email addresses, a pic, and explain what the deal is and why the search result is "irrelevant, outdated, or otherwise inappropriate." Google said it would assess each request, and establish whether there is a public interest in the information; which could include info about financial scams, professional malpractice, criminal convictions, or public conduct of government officials.
Cryptic about compromises
It seems like nothing's safe at the moment, as the website of drive-encryption software TrueCrypt has been replaced with a warning that their crypto-tool is a little out of sorts. The new version of their software, 7.2, seems to have been compromised too.
The data protection utility has celeb endorsements from the likes of Snowden and his mates, and as it's easy to use, is popular with lots of people who want to protect themselves! As of Wednesday, the TrueCrypt homepage has been redirecting visitors to the project's official SourceForge page. It says that the software has been discontinued, and that users should switch to an alternative, recommending Microsoft's BitLocker for Windows users.
Office-ially hacked
This latest hack is extremely uncool, because people need shoes! Shoe retailer Office has been hacked and is advising customers to change their passwords. It's saying that no financial information was stolen in the hack, but customer names, addresses, email addresses, birth dates(but not the year), phone numbers and Office account passwords were taken.
It's keeping pretty quiet about whether the info was encrypted and how many customers have been affected; but they have emailed everyone who was potentially compromised, asking them to reset their passwords. Apparently only accounts created prior to August 2013 are vulnerable.
Unlocking the future of phones
A locked phone can bring you out in a bit of a rage, but it sounds like Which? has got our backs. The watchdog has said it thinks that phones should be unlocked at the end of customers' mobile phone contracts by the network for free, and that Pay-as-you-go mobiles shouldn't be locked at all. The reasoning behind this is that keeping the phones locked stops customers switching providers to find a better deal.
The party line is that phones are locked to stop fraud, but when you can get it unlocked for eight quid down your local newsie it's sort of a moot point. They stay locked until the contract expires or until the customer requests that it's unlocked, which most will do for a price. Which? said that mobile companies should have to tell customers which is the best deal for them next when their contract ends. 70% of the 2,100 people Which? asked said that if companies did unlock phones at the end of contracts it would encourage them to find a deal that was better value for money.
Watch this: Ever wanted to be able to shoot flames from your wrists? That time is now!
What have you seen this week that's worth sharing?
Have a good one!