Get your new domain like a .ninja
It's been a little while since we posted about our weekly domain releases, but we thought this one was vital information for many of you out there.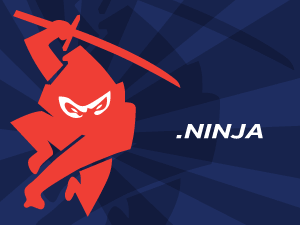 Because who doesn't like ninjas?? No one I want to know, that's who. So, the .ninjas are on the loose, and you can try and catch one today.
To make sure you're not disappointed, come on over to UKFast's domain name checker pronto.
For a list of what's already been released and the schedule for a few others take a look at our 'One Stop Shop for Domains'.