What If We Don't Like a Software System?
Today we've got some fantastic tips on audience engagement from Robert Fuller at Innevate! Innevate take a 'people-led' approach to business; ensuring that when systems are launched and utilised, they not only deliver the required functionality, but engage users by providing an effective and relevant experience. You can reach Robert at @InnevateLimited and @MrRFuller.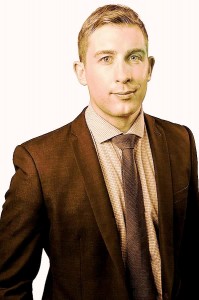 'It's klunky', 'This is complicated', 'How boring', etc. etc.
We've probably all said something along these lines followed by a swift click of the 'X' at the top right of the page, never to return; or if so, with great reluctance. To think, somebody has spent time, effort and money to develop that system (believe it or not). Unfortunately for them the reality is that their system is about as engaging to the user as a two day hangover!
However, what about the software systems we do like using? 'Easy-peasy', 'Even a child could do it', 'My Granny could do it'. How often do we shout out, 'How engaging!'? This would actually be the most accurate description of a positive user-experience.
My name is Robert Fuller of Innevate Limited and for the above reason, I take a genuine interest in engagement; this helps to ensure Innevate's software applications appeal to – and perhaps most importantly – engage with all intended users. Knowledge of this approach will support our aspiration for growth within a challenging industry – the National Health Service (NHS), the home of 'klunky' and difficult to use systems (with respect!).
Historically, this industry has been subject to the implementation of process-focused systems, leading to the perception that every other system will follow suit. And it has been rumoured many NHS staff are becoming overnight technophobes; not good when many systems in the NHS are becoming critical to the jobs of doctors and nurses.
In my experience, the only way to engage an audience is to create experiences that are relevant and valuable to the target group.
So what can you do to boost engagement?
The general principles advocated by Innevate are that whatever you're demonstrating has to be authentic and relevant to the target group, and therefore also valuable to them. This relates to a tangible product and an experience as part of a service or a system.
There are additional areas where 'added value' can contribute to engagement, for example, all of Innevate's software applications can be securely accessed from anywhere on any device. This is not the crux of the success but simply an additional ingredient in the equation. All areas of perceived added value have to be relevant and authenticated; for example, the fact NHS staff can now gain an overview of their Mandatory Training anywhere using any device increases their productivity, as when they're at work they are bound to a demanding schedule which offers little spare time. Therefore the convenience of external access on any device adds value to their daily lives, and the feature soon becomes authenticated by the staff, as the end users.
I've also found that 'localisation' can be a key factor. For example, Leeds Teaching Hospital Trust's applications are localised, therefore all content, material and the aesthetics are 'Leeds' orientated. This in turn resonates with the user, giving them another reason to use the software application.
In my opinion it's also key to understand your value and know where to direct it. For example, if I own a rare Manchester United collector's item it has no value within the club shop of Liverpool FC, other than comedy value. However if I move this item to the Manchester United club shop, the value is instantly raised, purely because of location. This can be the same for any offering, both tangible and virtual.
Next steps
Every offering has a value, and attributes which are applicable to an audience; so, in order to engage I would recommend that you first establish your value, align it to the right audience or user, and then target them accordingly. This methodology is consistent across all industries; however, from a technological perspective, if one of the main features of a system is not valuable to my audience, then I shouldn't expect to engage with them just because I have perceived that there is a value. It may be that the perceived value is actually far more valuable somewhere else.
For example, take a personal trainer who provides a service around exercise; clients use their service based on the fact they can improve fitness and physique. The personal trainer suddenly has a 'great idea' of adding nutritional guidance to their service and their hourly rate increases accordingly. In the eyes of the personal trainer, the nutritional guidance and support justifies the increase in price because of what they see as the new, added value; however, this may only be in the eyes of the personal trainer, as the client may not want or need nutritional information. Therefore, the perceived added value of the personal trainer is actually detrimental to his or her service.
Without a clear understanding of your customers' needs and what they value, these types of errors can easily be made.
In conclusion:
Engaged users = happy, prolonged usage.
Disengaged users = enthusiasm levels similar to the prospect of facing day two of a hangover!
If Innevate worked in Lapland…