Fridays at UKFast – 23rd May
Just when we were resigning ourselves to working full weeks again, another bank holiday comes around. Thank you May. Time to catch up on the companies that will protect your privacy, the new software that brings together Apple and Android, how to break into a new market, and a Microsoft scam making the rounds. Enjoy!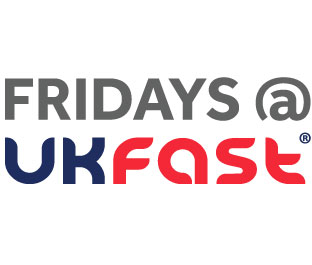 iFlaw, iFix
If you've switched from the iPhone to any other kind of phone, you might have had a few issues extracting your messages from the ether. Apple's chat this week is that they've fixed an iMessage design flaw that prevents former iOS users from receiving SMS messages if they forget to disable iMessage when leaving Apple. The messages vanish because iMessage sends messages via Wi-Fi and Apple servers, rather than the standard SMS way, via a wireless carrier. It saves users network costs but the software gets all mixed up if iMessage is left on and the number is still linked to an iPhone.
Apple have said: "We recently fixed a server-side iMessage bug which was causing an issue for some users, and we have an additional bug fix in a future software update. For users still experiencing an issue, please contact AppleCare."
Facebook gives you some privacy
After years of shouting the ins and outs of our personal biz – by default – to over a billion users, Facebook is finally switching its default broadcast settings to 'friends' for new users; and will make sure existing users complete a 'privacy checkup' where they can confirm and review their privacy settings. Facebook Privacy Product Manager Mike Nowak said: "We made the decision because we thought it was right for people and over time we've gotten the feedback that oversharing is worse than undersharing and that's why we're making this change to the friend setting now".
Last month the social media machine also announced it was improving the privacy selector by making it more visible; and redesigning the third-party app privacy settings, to remind users that everyone can see their content if they post publicly. There is also now the option to log into other apps anonymously so users can have more control outside Facebook. If you're an existing user nothing much will change, but there should be some additional info floating about so keep your peepers peeled.
Codeducation
In 2012 the online coding-education peeps at Codeacademy announced that they were planning on putting a whopping $10m into international expansion; and it looks like it's now starting to come together! Its first international office will open in London and there are educational partnerships cranking into gear with the governments of the UK, France, Brazil, Estonia and Argentina.
And seeing as it has 24m users spread across 190 countries – with 70% of those users being outside the US – it's no surprise that it wants to capitalise on this diversity. It also has a massive scheme in place to get programming education into public schools, and is looking to help countries that don't have an initiative get involved. At the moment it's non-commercial but it's unlikely to stay that way for long!
Virtually Samsung
There may be a competitor on the horizon for Oculus Rift, as rumours of a Samsung virtual reality headset are surfacing. Word on the street is that they're preparing a headset and may announce the tech at some point this year. Apparently it's going to be separate from the 'Galaxy Glass' wearable, and whilst no VR tech is going to be cheap, they'll probably aim at a lower price bracket than the Oculus.
The hardware will be powered by current Galaxy smartphones like the GS5 and is with a group of early developer partners; looks like they're trying to get in there before competitors that include Sony's Project Morpheus and Facebook's new baby, the Oculus Rift.
Tip of the week: Voice Activated Google
Finger getting tired? Google has just enabled no-click voice search in its latest Chrome update. Just open a new Chrome tab and say "OK Google" (after enabling the feature in the Privacy settings). First off though, remember to set your default search engine as google.com, and the language English.
Watch this: what kind of animal even is it??
What have you seen this week that's worth sharing?
Have a good one!