Snowden's Silver Lining
We might think that massive tech corporations don't really care about the rights of the lil guy (i.e. anyone who isn't them). And particularly after Snowden, the issue of privacy and how easily the government can swipe our records is kind of a thing; but it turns out we do have some protection coming in from some unlikely quarters. The Electronic Frontier Foundation (EFF) have just released a list of how hard companies fight to protect users' privacy from government data requests, so you can see where you should be placing your trust right now.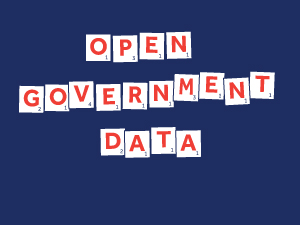 The six categories that were used to judge the companies were:
Requires a warrant for content
Tells users about government data requests
Publishes transparency reports
Publishes law enforcement guidelines
Fights for users' privacy rights in courts
Fights for users' privacy rights in Congress
And surprisingly (though it's kind of a shame that it is a surprise!) there were some big businesses in the top spots. Last year, only Sonic.net and Twitter hit the top spot; this year Google, Microsoft, Apple, Credo Mobile, Dropbox, Facebook, and Yahoo all joined them with six stars. EFF said a few others, including LinkedIn, Pinterest, SpiderOak, Tumblr, Wickr, and WordPress, only missed out on getting six stars because they didn't have to deal with public court battles on behalf of users.
It seems companies are feeling pretty motivated to flex their privacy guns for customers at the moment… and maybe we have Snowden to thank for that. EFF Activism Director Rainey Reitman said: "The sunlight brought about by a year's worth of Snowden leaks appears to have prompted dozens of companies to improve their policies when it comes to giving user data to the government."
Heading up the deny list is Snapchat with one star, and that was only awarded for publishing law enforcement guidelines; guess they won't be off the lame list any time soon. Amazon.com also came in with a disappointing two stars, and Adobe, Foursquare and Comcast had three each.
So if you're looking for someone who's going to help you out in a pickle, six stars are where it's at; and it's worth finding out exactly how hard the company you're using will fight on your behalf.
If you have any questions about your privacy and security with UKFast, give us a call on 0208 045 4945 or contact your account manager.