Pre-order your .london Domain Now!
Want to capitalise on our fair capital? We recently mentioned that London is calling with its snazzy new domain extension; well, not to excite you too much on a Tuesday but we have NOW OPENED .london pre-orders on MyUKFast. Oh yes, London lovers and domain desirers; it's happening.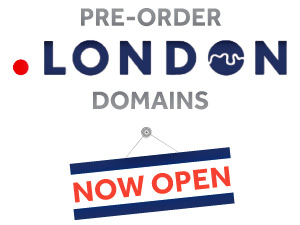 In case you missed it, the highly anticipated .london extension is on its way, pending its launch later in the year. You can pre-order with us now for no additional charge; this puts your bid in the queue for when the domains are released in September. There's a priority release and a general release phase, depending on if you're a registered trademark holder and/or Londoner, or just fancy having a .london domain.
Allocation decisions will be made in August, then processed on September 9th after the general availability release; you can use your .london domain from then if your pre-order is successful!
You can place your order on our main site, or by typing .london into the Register a Domain page, under the Domains tab in MyUKFast.

Stay up to date with the latest releases at our domain name extension one stop shop and you can register your new domain through us.