The New .uk Domain, Better Than Chips And Gravy
Us Brits may be constantly rained on, overly prone to queuing and responsible for chips and gravy (I still don't understand northerners!), but at the end of the day we're all still dreadfully fond of old Blighty. And when someone sees .uk domains, they know they're getting something good because all the tea we drink is extremely hydrating for our brains. As of 8am, on 10th June, there's a new way to show your love of internet and country; it's less hazardous than trying chips and gravy, and your business can benefit from it too.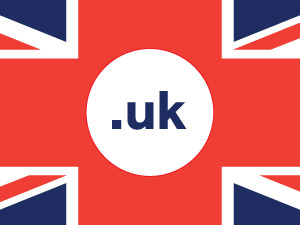 The new punchier .uk domain option is a-comin', and on the 10th of next month will join  .co.uk, .org.uk, .me.uk and the rest of the .uk gang. And, seeing as 81% of people searching or buying online prefer .uk domains, this is definitely something to get in on.
The window for reserving a .uk domain if you already have a .co.uk, .org.uk, .me.uk, .net.uk, .ltd.uk or .plc.uk runs up until 7.59 am on 10 June 2019. If you already have a .uk domain (.co.uk, .org.uk etc.), then you're in luck – the .uk version will also be automatically reserved for you until 10th June 2019, as long as your domain is still registered during that time.
Here's whatcha need to know about your rights to reserve a .uk domain:
New registrations of .co.uk domains made before 08:00hrs on 10 June 2014 (provided that no other equivalent .org.uk, .me.uk, .net.uk, .ltd.uk or .plc.uk exists) will get the rights to the new .uk domain.
After the launch on 10 June 2014 any new registrations within the .uk family (e.g. in .co.uk, .org.uk etc.) no longer get automatic rights to register the new .uk domain. So these new .uk domains become available for anyone to register.
Anyone wanting a new .uk domain, where there are no existing domains with rights, will simply be able to register the new .uk domain.
You can check who has rights to the domain with the lookup tool.
You can then register your new .uk domain as usual with your chosen registrar when it launches on 10 June 2014.
More things you need to know:
Domains must be continuously registered to retain the rights to the new .uk – but if a .co.uk with rights is not renewed between now and 10 June 2014, then you get the rights back if it is re-registered before 10 June 2014.
If you have the right to register a new .uk domain, and you transfer your domain to another person, that right will move with the domain – provided it remains continuously registered.
All rights to new .uk domains will cease if an existing domain is not renewed.
So, this could be your opportunity to show some love for the country that brought you The Beatles, whilst also making your domain more searchable; why not follow the above steps, get your .uk lined up for next month, and then settle down with a nice cuppa tea.
We have loads more information on the new gTLDs, and you can register a domain with us too!