Fridays at UKFast – 9th May
It's that time of the week, so dust off your dancing shoes, crack open a cocktail and welcome in the weekend! You can also catch up on the three billionth person to join the internet, how to keep your system safe from angry exes, and find out how to tweet your way to easier shopping. Enjoy!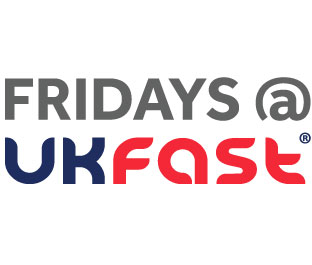 Hack your way to a car jack
We might think of car robberies as being very 'grand theft auto', all smashed windows and driving off into the sunset; but London Met police are saying that last year over half the car thefts were done without the use of force. They reckon that the thieves use high tech gadgets designed for locksmiths that can be bought online, along with a handy tutorial.
In February, Spanish security researchers created the CAN Hacking Tool (CHT) – a device that can be easily fitted to any car's Controller Area Network and send malicious code wiggling through the vehicle's system. It's pretty worrying, as according to the Met police, 21,000 cars were stolen last year, and a further 68,000 were broken into. They're working with car manufacturers to try and find a solution, and have advised drivers to use steering locks and tracking devices for extra protection in the meantime.
Seeing double
Apparently we're a nation of multi-taskers, because it turns out that even when we're watching TV we're also on our devices. Apparently nearly two thirds of teenagers use a second screen while watching TV, in a phenomenon that's become known (unsurprisingly) as 'second screening'.
LG are capitalising early on the trend, and have launched an open source software development kit to encourage people to build TV-optimised web applications. For example, when looking for content on Netflix you could potentially type the name of the show into your phone rather than faff around on the screen. Linked content could be big too – like watching a festival on TV and having tweets coming up on your device, or tickets to the artists' tours and merchandise. There's definitely massive potential here though, and it'll be interesting to see who gets in there and makes the most of it.
Tickets to the (3D) gun show
A 27 year old in Japan has been arrested after police found five 3D-printed guns in his house, two of which could potentially work. Yoshitomo Imura made the guns using a 3D printer he bought online for ¥60,000 ($590) after downloading the plans for them, proving you really can buy anything on the internet. He only got caught because he posted a video of himself showing the guns off, which is kiiinda awkward. He says he didn't think he was doing anything wrong but was fine with the police taking them if they view them as weapons. Which they did, because they are.
The police haven't found any bullets but are treating the case seriously; Japan has one of the strictest guns laws (and lowest gun crime fatalities) in the world. On the other hand, 3D printed guns haven't been working well so far, so he'd be more likely to hurt himself than anything; the first 3D printed rifle split its barrel when they tried to fire it.
How many channels do you actually watch?                                      
Hailing from the depths of the countryside, when I was growing up I only had three (sometimes a very fuzzy four) channels; now I have Sky, which just means that every time I turn on the TV I have a panic attack. It's just too much… and apparently the research agrees with me, because even though many of us have access to over 200 channels, we barely watch a 10th of them.
On average, households have about 190 channels but only watch about 17. This is one of the arguments against TV packages and 'bundling', which mean people end up paying for channels they don't want. It's also part of the reason so many people watch their shows online now, as they don't have to shift through random channels about 'Amish people' (who am I kidding, I love programmes about Amish people) or 'sport'.
A slap(chat) on the wrist
Looks like old SnappyC's been a bit naughty. Even though its entire premise is based on the fact that the pictures self-destruct after a set amount of time, apparently that isn't necessarily the case. The Federal Trade Commission (FTC) have called Snapchat up on it, and on Thursday they reached a settlement over its "false" promises.
Having said that it's sort of a grey area. The pictures self-destruct, but you can get around the delete function by taking a screenshot, and there are some third party apps that will save pictures too. Possibly more concerning is that the FTC claim that Snapchat collected information from iPhone users' contact lists without asking, and didn't secure its FindFriends feature, which exposed the data of 4.6 million users. Snapchat has agreed to a privacy program that will be audited from time to time by an outside professional.
And here's a final bit of awesome for your weekend.
https://youtu.be/IHx57qTgTzA
What have you seen this week that's worth sharing?
Have a good one!