How to Keep your Cloud Safe from Angry Exes
Exes can be a scary thing. Best case, they constantly turn up on your Facebook feed; worst case they constantly turn up at your house, and burn your name into your front lawn (OK that's not even worst case). And if they're an ex-employee, they could turn up in your system and cause your business hundreds of thousands of pounds' worth of damage. That's why you hide their Facebook posts, have a fire extinguisher to hand at all times, and protect your computing solutions. The fogginess of cloud security has struck fear into the hearts of many business owners, but actually, unlike angry ex-partners, this last scenario can be easily avoided.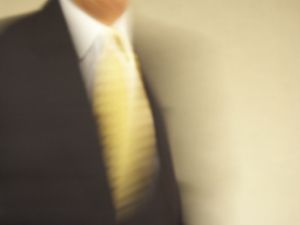 On April 25th Jonathan Hartwell Wolberg – an ex-systems administrator at a cloud providing company in Virginia, US – was given 33 months in prison for hacking into his old company's cloud server. After resigning from his job, Wolberg kept sneaking into the servers and managed to cause hundreds of thousands of dollars' worth of damage. This scenario is one of many fears clouding the reputation of this type of hosting. Internal – and usually accidental – employee threats are one thing (such as employees emailing documents to themselves on unsecure accounts etc.); but employees or ex-employees intentionally messing about with your biz is a whole new level of stress.
But just as internal threats can be handled – with education and the proper safeguards – so can threats like this. To keep its data safe the company just had to take proper security precautions, like they hopefully would in any other area of their business. These are things like ensuring that employees only have access to areas relevant to them, revoking the employee's passwords and access as soon as they leave, and then carrying out a security audit to make sure all areas and entry points are covered.
Cloud computing is relatively new, and businesses are still getting to grips with its security aspects; but essentially it's important to treat it like any other part of the business, and immediately protect any possible weak points. It was an easily avoided mistake that the company are probably kicking themselves about now; but if other businesses can learn from it, and see that cloud security doesn't have to be a grey area, then that's one silver lining at least.
If you have any questions for our security team give us a call on 0208 045 4945.