Fridays at UKFast – 2nd May
Are you ready for another long weekend? Well, I hope so, because it's happening! So, have a cheeky catch up on the new IE security flaw, the million dollar domains, our shiny new cloud infographic and whitepaper, and some security tips too! Have a fab bank holiday peeps :)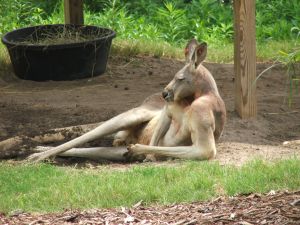 Google's standalone Docs and Sheets
Google have launched standalone Docs and Sheets apps that will let you create and edit documents and spreadsheets on your mobile. The apps offer offline support so you can create, view and edit files without an internet connection; and you can buy them in the app or google play store, depending on if you're packing iOS or Android.
Google already offer Google Drive but as we've said before, mobile is taking over, and this could be an easy way to work on the go. If you're still using Google Drive you'll be prompted to make the switch in the next few days.
A cautionary whale
Proving once again that piracy will never be as glam as Jonhny Depp in Pirates of the Caribbean, a new study suggests that it can be dangerous for those riding the dark waters of the cyber seas too. Nearly all the UK's most popular movie and TV piracy sites "contain malware or credit card scams", according to a study published by the media industry.
Apparently only one of the 30 most visited piracy sites is threat free, and they also found that in 27 of those sites malware was triggered by clicking on fake play buttons and pop ups. However, others have said that the report is just scaremongering, in an effort to stop piracy happening.
Microsoft'll fix it
As of yesterday, Microsoft have officially issued a patch for the Internet Explorer flaw that came out last week – woo! And, surprisingly,  it will cover XP too, even though the version had its support pulled earlier this month. They decided to make an exception as the flaw was found just after the support had ended.
If you have automatic updates installed then the fix should happen automatically (funnily enough). If you don't then get on it like a car bonnet; Microsoft are advising to install the fix asap, following the directions in the security bulletin.
Amazon's gender issues
It's come out that only 18 of Amazon's 120 senior employees are women, and that none of those ladies have direct access to the CEO. Founder and CEO Jeff Bezos has a group of 12 guys – his "S (senior) team" – that have a direct line to him, but the women all have to go through their (male) superiors. There are two women on Amazon's board, and they're both non-executive directors, backing up a leak that has claimed that Amazon are 'reluctant to employ women'.
Other companies aren't faring too well either. Until now Apple has had an all-male team reporting to the chief exec, although next week they're bringing Angela Ahrendts in as the new head of retail. Microsoft's doing a little better; two of the 12 execs that report to Satya Nadella are women. Considering that evidence suggests having more women in senior posts means higher productivity, maybe these lads should invest in a bit more girl power.
The perfect brew
One for the weekend! If there's one thing most Brits love it's a good brew (which apparently means tea up north, and not beer, as I originally thought); and now, for a mere £7,700 you can get the perfect cup of rosie-lee! Bkon claim to have made a machine that makes the perfect cup of tea, but it comes at a price.
It's still in the prototype phase at the moment but should be available commercially in the US later in the year (which seems unfair considering the UK basically runs off tea!); the ultimate aim would be to have the price similar to that of a upscale coffee machine. There are lots of magical elements that make up the tech, including the perfect amount of pressure, a whole lotta money and… other important tea business. Seems like an expensive way to make a cuppa, but on the plus side it'll make you very popular with friends, family and colleagues!
Got a bit of an emosh one to end this week!
https://youtu.be/PWTVCkvQzY8
What've you seen this week that's worth sharing?
Have a great bank holiday everyone!