Cloud Computing: The Maverick of the Hosting World
If the world of hosting is the Top Gun academy (bear with me), then cloud is Maverick; the new kid, the hope and the dream that takes risks and is living on a prayer and is… well, flying around in the sky like a boss basically. Dedicated is clearly Ice Man – who's been proving himself for years – whereas Cloud/Maverick is the newcomer that people may have their concerns about, until they realise that he totally nails it too.
OK, slightly wonky extended metaphors aside, cloud computing is relatively new to the world of hosting, and something that many people still have a lot of questions about. But it definitely seems to be doing something right, and it could be the solution your business has been searching for. We've got a shiny new infographic with an overview!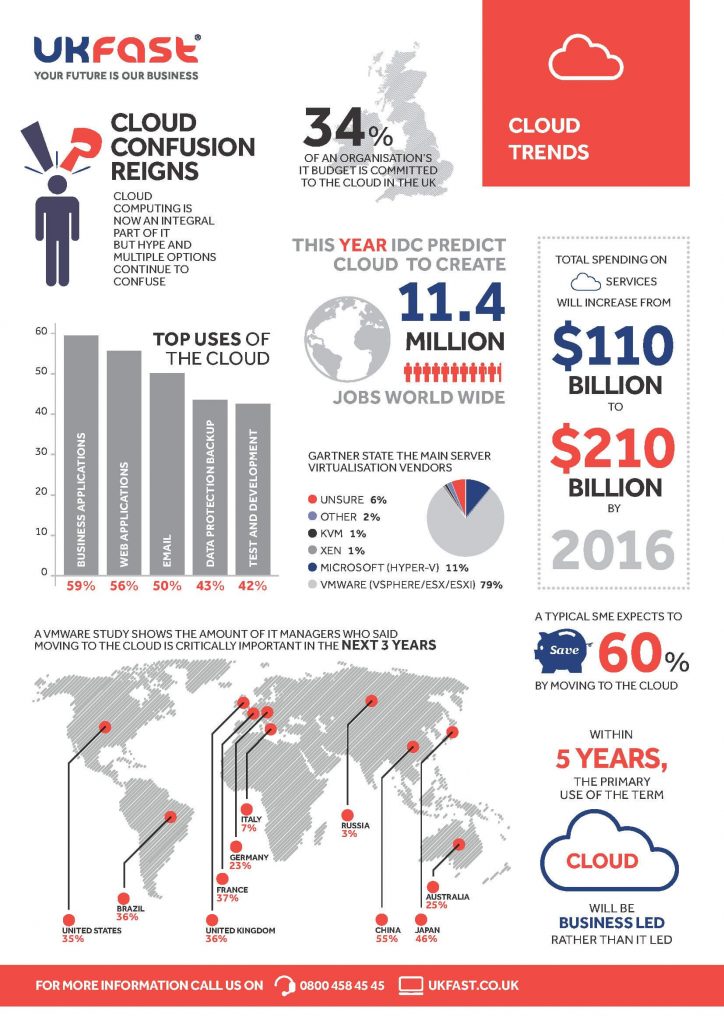 For a more in depth description of the pros and cons of cloud, the different types and how it could benefit your business, read our new Get Ahead in the Cloud whitepaper.
Then if want to talk to someone getting your business in the sky (just like Maverick's plane) give us a call on 0208 045 4945.