Are You a Digital Superstar?
by Alice Cullen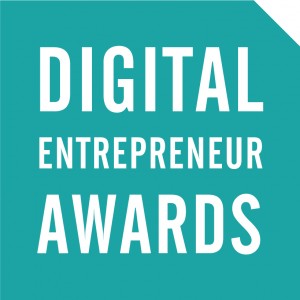 This year's Digital Entrepreneur Awards are now open for entries! The only awards in the UK to celebrate the digital pioneers; the DEAs recognise the thoughtleaders of the internet and those who are making a real difference to our online lives.
Whether you're the market leader or you're simply leading the market, we want to hear from you!
Once again we are the main sponsor of the event and we're really excited to showcase and celebrate the outstanding digital talent that the UK has to offer.
If you've seen amazing results from your e-commerce site; you're proud of your mobile site or app; or you've tackled the challenge of tech in the public sector head on, the DEAs want to hear from you.
With a new category, E-Commerce Developer of the Year, this year the awards aim to also recognise those who play integral roles behind the scenes – the programmers and developers who make our apps and website work and succeed.
Also, key categories have been split into SME and Large companies to recognise the different goals and approaches to social media and the digital landscape by different sized companies.
The entry process is short and sweet, just three 250 word or so questions. This is your chance to put your innovation on the radar of our panel of judges from some of the UK's leading businesses.
Find out more about the awards and how to enter.