Fridays at UKFast – 25th April
After a cracking extra-long weekend, it's been a bit of a mad one trying to catch up (and recover from the shock of being back in work)! This week we've had Earth day, the deal with the .london domain and new security system tech. Now it's time to breathe a sigh of relief, dig out the leftover Easter eggs and enjoy the weekend!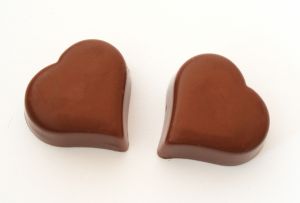 The book of truth
I think we can all agree, it's pretty annoying when stories that aren't true get passed around the internet like a virtual sack o' potatoes messing with our emotions. But Facebook's new partnership with Storify  has an interesting twist that may help. Even though Facebook is full of people stretching the truth (my Facebook makes it look like I do more with my life than weep my way through Game of Thrones), their media-baby Newswire will have a verification feature that finds the original source of the news and checks how trustworthy it is.
The things they'll check will  include how close the source is to the event, whether the source has made stuff up in the past etc. This tech has only been available to newsrooms until now, but by doing this we could begin verify the truth of myths and rumours everywhere; and by keeping the rumours off Facebook there will be less bad blogs and tweets, and therefore less lies to mess with my mind.
An open solution
Google and other internet bigwigs have come together to try and stop Heartbleed from ever happening again; and between them have promised to give more than $3 million toward the code that helps support the internet.
The idea is to improve open source software following the massive Heartbleed heartache earlier this month. The first project considered for funding will be OpenSSL, and the support their dolla is paying for could include anything from paying developers to work on new projects to improving computing infrastructure. Keep your eyes peeled and your fingers crossed peeps.
Don't mess with the 'net
The FFC net neutrality debate rages on. Last Thursday the FCC said that allowing some companies to charge for the internet won't threaten the open internet, which is a controversial opinion to say the least. The idea is to let services taking up loads of bandwidth charge for preferential treatment; they say there will be some safeguards though as lots of people have been worried it will push out smaller companies and damage free speech.
There's a good chance though that it would mean big companies like Facebook and Google will end up having better services as they can pay, and that could definitely damage opportunities for startups. It might also mean higher fees for Netflix and other services, which is bad for people like us who just want to watch Geordie Shore in peace.
#twitterfail
Proving that you should never tempt the gods of Twitter, the NYPD have had a little run in with the social media network after a campaign of theirs backfired. They asked twitterers to tweet pictures of the NYPD and add the hashtag #myNYPD.
But it ended up with people posting loads of pictures of police aggression. Bad, very bad. By Wednesday it was one of Twitter's top trends and just shows how powerful social media can be for freedom of expression. The police have taken it well, outwardly  at least, saying that it's good for the city – which it is – and is creating a dialogue.
These tree pics have totally blown my mind this week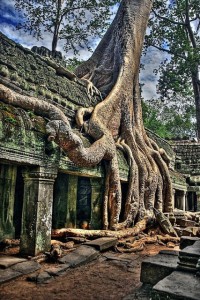 There are lots more pretty pictures on the Dusky Wonder website if you feel like getting back to your roots.
What have you seen this week worth shouting about?
Have a good one!