.london Calling
We've been covering the new domain extension releases over the past couple of months, and we can tell you now, this one's going to be a big'un. London is one of the first cities to get its own domain name extension approved, and is already much anticipated. If you live in London, have business with London, or just generally fancy flashing .london at the end of your domain name, this is what you need to know.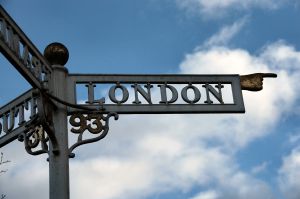 Firstly, people can register their interest in two phases. The first 'priority release' phase (registered trademark holders and Londoners) will begin at 4pm GMT next Tuesday 29th April, and will end at 4pm GMT on 31st July.  The second general release phase (everyone else) will start at 11am GMT on 9th September 2014. However, it's important to note that they won't actually be allocated until August.
When it comes to deciding who gets what in August, the priority applications will be checked and then given out in this order:
Applicants in the Trademark Clearinghouse
Applicants with a London address AND a right to a name (e.g. it matches their business name)
Applicants with a London address for any name
Applicants without a presence in London
If there are several applications with equal claim (for example, several people who all have a London address but aren't a Trademark and have no other claim) then the domain will go to auction.
If you're registering a name during the general availability period they'll be allocated on a first come, first served basis. According to a YouGov survey, around 200,000 small business will be applying for this desirable domain, although that's only about 26% of the businesses in our fair capital.
.london is just part of a massive new ICANN DNS spring clean, as they roll out hundreds of new gTLDs over the coming months; and there are lots of reasons to jump on the wagon. And that's particularly true of extensions like this one, as they promote a sense of community, make you more searchable (especially for tourism purposes), give information about the business itself; and – as I can confirm as an ex-Londoner – tell people that you are all kinds of great. Or really angry. Or both.
Now, where's my .manchester one…?
Stay up to date with the latest releases at our domain name extension one stop shop and you can register your new domain through us.