Keep it Simple, Keep it Safe
When people talk of security in these troubled cybertimes, they're often referring to cybersecurity and all the net nasties that have been getting so much attention recently. But physical security in our homes is still important too, and it seems there's a new player just around the korner who want to make it a bit easier and cheaper with their new simple security system.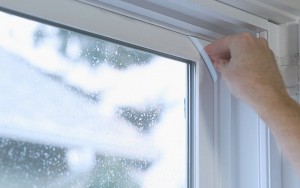 There are lots of high end security apps out there that will notify you in the event of a break in, but Korner seems to be one of few successfully hitting the more affordable end of the budget spectrum. Its major pulls are that it's cheap and easy to use – which will always help boost popularity… providing the product still delivers.
And early reports indicate that it seems to. The tech uses a two-prong system; app-enabled door/window sensors and a network fob. Whack the tags in the corners of the doors and windows you want to monitor, and plug the fob into your router. The tags detect motion and then wirelessly notify the fob if there's an entry. The fob also screams like a groupie at a Beiber concert if anyone comes in – alerting you if you're in the house and hopefully scaring off any would-be intruders if you're not.
It then forwards an alert to the app (IOS or Android) on your smartphone, tablet, or laptop so you can call the police. The alternative is to forward the alert to your Security Circle, which sounds like a bad secret society, but is actually a list of intrepid family, friends, and neighbours, poised to go and check out the situation if you aren't around. You can also arm and disarm the alarm remotely with your phone, which is handy.
But it's the price that's the real draw: a three-sensor Korner kit will probably come in at about $59, with a yearly fee of $39, but backers of the system's indiegogo campaign will be able to buy it for under $100 up front, with no yearly fees fo' life. This might sound pretty steep to those of us who still get angry about the increase in Freddo prices, but it's a lot cheaper than other systems. And the Korner team have done their research. They found that more affluent houses are likelier to have home security, but that break-ins seem to be more common in middle and lower income houses (possibly because they are the ones less likely to have security?); and yet this group are the ones being priced out of buying security systems.
On the other hand, regardless of cost, relying entirely on your phone for your security could have its downsides; for example, if you're not able to connect to the app, or find yourself out of battery (disastrous at the best of times), you could find yourself on the business end of an alarm that won't quit.
At the end of the day, if you want a more comprehensive security system than one that just covers entry points this might not be for you; but for the price and the simplicity (apparently it boasts a two minutes set up time), it's getting some pretty positive reviews so far. It will be officially ready for distribution in December 2014 but if you want it a bit cheaper get in there early with the funding option on Indiegogo.
Korner may have your home security covered, but if you have any cyber concerns give us a call on 0208 045 4945 or contact your account manager.
Image: Indiegogo.com