Greener, Leaner, and Better Business
There are lots of reasons why we should save the planet, and it's not just because I need to know what happens at the end of Game of Thrones. Or because of sloths. Saving the planet – aside from the whole 'being good people', and giving our children air to breathe so they don't end up as weird Lost in Space Gary Oldman spider monsters – is also good for business.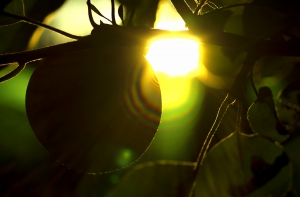 As a general rule, being eco-friendly has never been particularly high on the list of our priorities, trailing behind 'getting what we want' and 'making some quick dolla'. But it looks like some businesses at least are starting to take note; and turns out it's working out pretty well for them.
This month America's greenest companies were announced, with Intel at the top (and they kinda owned, by being the only one to use 100% green energy); but Greenpeace have also praised Apple for having the most eco-friendly data centres in the tech industry. Apple are definitely pushing the green angle, and where Apple goes, others will follow. Their products are built from recycled goods and they recycle old ones too; as of today any old device brought to a brick and mortar store will be recycled for free – if it's in a good condition you might get a store gift card too. This runs alongside their 'Better' environmental campaign launched yesterday, and their new green campus 2;  which has all sorts of fun features like orchards, and special ventilation so that the main building can go without heating for 75% of the year.
And why has Apple jumped on the eco-wagon – aside from the good PR of course? Because by cutting their energy costs, businesses can save themselves money too. In 2007, when M&S launched its "Plan A" sustainability programme, there were naysayers who thought it would make a massive loss in the first five years. And yet five years later they were flying high and up £105m, according the company's report. Supporting this idea, the 3% Report recently published by World Wildlife Fund and CDP say we could save a net $190bn in 2020 alone. So the message seems to be that by going green you'll save money, whilst also becoming more competitive and more profitable.
It's important to be aware of green factors and to promote green businesses where possible, both as consumers and in a professional capacity. And as a business, if you aren't looking at how you can move forward in an eco-friendly way, then you'll soon be out of the running. If we review what we're doing and ask ourselves how we can be greener and better, it will push us to a brighter future – one in which we still have air to breathe.
At UKFast we take green hosting seriously, and became the first hosting provider to be certified as 100% carbon neutral. You can find more information on our main website and also the carbon neutral buttons for your site in MyUKFast.
If you have any questions about our carbon neutral status and how it affects you give us a call on 0208 044 4945.