Thursday (Fridays) at UKFast – 17th April
Happy Easter everyone! This week we've talked about why using twitter can impact your business, the new domain name extensions on offer, and the science of selfies. And now it's time to eat all the chocolate, and settle in for a SUPER long weekend!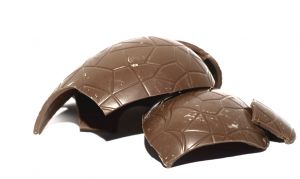 "I'm pretty happy with my current job, but if you're single I'd like to date you."
Proving that sexism is alive and well in the tech industry, the above quotation is the response a female CEO got to a job application. The rest of the email – brilliantly (or it would be brilliant if it didn't make me want to cry) – reads: "Perhaps there are some unconventional ways to lure me away from my company (besides stock options) if you know what I mean ;)". I wonder if he's ever had a girlfriend, if you know what I mean.
It's true there are lots of reasons that being a female CEO in the tech world is hard – sexist comments for a start. But this CEO is looking on the Brightside too, and says that knowing how to hire and work well with other women is a great way to improve any gender issues in the sector.
Sony is on fire. Literally.
Last week Sony put out a warning that their new Vaio Fit 11A had gone a bit hunger games, and was 'catching fire'. Apparently the batteries on some units have actually been bursting into flames, which could make working a little challenging.
The manufacturer may issue a recall, which is probably for the best. Especially as, since its launch in February, they've already sold almost 25,000 units. They're advising people to stop using the laptops immediately while customers who think that their device is getting a little hot under the collar, should call Sony's "hotline" or send the company their contact details so it can advise them what to do next. Like maybe buy a fire extinguisher.
Good eggs
The smartphone industry has finally decided to take a stand against phone theft and will give users the ability to wipe their phones remotely if they're stolen. Even though this is already a function on several systems, this will bring them to all handsets from participating manufacturers as of July 2015.
Apple, Google, HTC, Huawei, Motorola, Microsoft, Nokia and Samsung have already signed the pledge, along with all five major network carriers over in the US. And with privacy, security and data being massive concerns for most at the moment, this is a pretty good step in the right direction.
Another Windows warning
Microsoft are going on a bit of a culling spree recently, and after cutting the support for old Windows systems last month, they're now pulling security for Windows 8.1 after only 8 months.
To receive any more security updates, from May 13th,Windows 8.1 users need to have an update. This may not be a big deal for individuals but could be a massive hassle for businesses that take time to rollout changes like this and have large IT systems in place.
Bit of a heartwarmer to see you into the Easter weekend
What have you seen on the old www this week that's worth sharing?
Have a good one!