Fridays at UKFast – 11th April
OK not to get too excited or anything but… it's FRIDAY! And this week we've had a few dicey security situations, but hopefully now we're out the other side and into the sunny climes of the weekend (the sun's actually shining here in Manchester, which is a miracle in itself)! We've got the lowdown on the trouble in Silicon Valley, the future of tech, the crack on the slightly terrifying Heartbleed situation and how Google Glass may actually save us all. So go on, relax – you deserve it.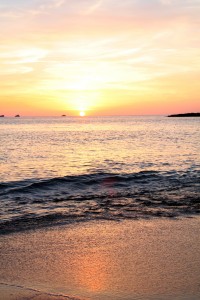 XP users left in the lurch
As of this week Microsoft has pulled its support for Microsoft Windows XP and will no longer release security updates for the 12 year old operating system. They say they want to explore new technologies so they can deliver 'great new experiences'. Microsoft Office 2003 will no longer get updates either.
The last service pack for XP was released in 2008 – you can still use it but it's only getting riskier. For users still running Windows XP, Microsoft recommends upgrading your PC to a model that can run the latest version of Windows, 8.1. Of course they do.
The 5 year old hacker
With all the kerfuffle about Heartbleed this week, it's becoming clear how vulnerable we are – and nothing has confirmed that more than a five year old accidentally hacking into Xbox Live. A kid in San Diego managed to get into his dad's account without the right password…without any password at all, in fact.
By inputting the wrong password, then pressing the spacebar on the second verification screen, the boy was able to get in. Microsoft have added him to their list of recognised security researchers, given him some free games and a year's subscription to their Xbox Live. More than likely we'll see a few more kids breaking into their parent's tech then! This is a great example of a company rewarding people who help them, unlike Snapchat who kind of ignored a kid who was helping them find flaws.
Facebook slams spam
Old Faceyb's cracking down on spam. Apparently some business pages have been disguising themselves to try and get more likes, which is just a pain all round. The company are now taking measures to help stop the top three offences: 'like-baiting', as pages explicitly asking for likes tend to get more, even if they're less relevant; frequently circulated content, which are videos and other viral posts that are uploaded several times; and Spammy links, which use inaccurate language or formatting to try and trick people into clicking.
This is good for Facebook users, and means businesses are going to have to get more creative in promoting themselves. FB have also said that if you're not posting spam it won't affect you – it may even increase your reach – but that spammy pages will probably notice a distribution decrease.
Getting smarter about battery life

If you're sick of leaving your phone to charge overnight, or find that a dead battery is basically your new companion in life, you're in luck, because a new charger that can charge your phone in 30 seconds is coming! It'll only cost about $30 and should be available within the next 3 years.
The first look was at Microsoft's Think Next conference in Tel Aviv when it completely recharged a Samsung Galaxy smartphone in around 30 seconds. The current battery is about the same size as a cigarette packet, but they're working on making it smaller. It uses StoreDot's patented organic compounds, called "Nanodots",which sound adorable, and are similar to enzymes found in our bodies, because they store energy faster and in a more compact form.
Tetris gets flashy
LED lights were already pretty cool, but now they're being used in a whole new way. A professor at Drexel University kicked off the 30th anniversary of Tetris over the weekend with a bang by hacking the computerized LED lighting system of a 29-story skyscraper in Philadelphia, and launching a massive (literally huge) game. He says he wanted to use the experience to bring us together and bring back the playful side of tech.
Yeah we're a bit obsessed with sloths here, and we don't even care.