The Final Furlong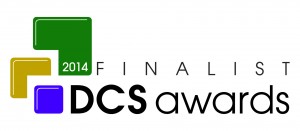 It may be the weekend of the Grand National at Aintree, but we are running a race of our own this month! We're delighted to have been shortlisted once again for the Service Provider of the Year at the Data Centre Solutions awards.
Right from day one, we have worked really hard to provide a great service for our customers, so to be given the chance to retain the title of Service Provider of the Year at such prestigious awards in our industry is a real honour for the whole team – I expect that's how the jockey, trainer and owner feel when their horse clears Becher's Brook on National Day.
This past year, we've made a lot of changes to UKFast – we moved to UKFast Campus (our 50,000sq ft HQ on the edge of Manchester's Technology Park), we've launched our unique eCloud® solution and we set up our renewed focus on training and development with our new apprenticeship and graduate schemes.
We also set up our Pod system, which ensures that our clients have their own dedicated support team as well as account manager. Splitting our traditional support teams and account management teams into Pods of two account managers, two Windows and two Linux engineers (and two extra spaces to train up the engineers of the future); we've made sure that our clients always know who they are speaking to and that our engineers know their clients' solutions inside out too.
After a year of such evolution, it's really awesome to receive a nod for the effort we've put in.
But unlike the National, the final winners of this race will be decided by public vote. That's where you come in. If you think we deserve to win this award, we'd love for you to put your bet on us by taking a couple of minutes to cast your vote here. It doesn't take long, but would mean the world to us. Voting closes on May 1st, so we really are in the final furlong!
Thank you.