Fridays at UKFast – 4th April
The weekend is in sight (if you can see it through the dust clouds), so we can all breathe a sigh of relief as we (hopefully) leave the cold days of winter far behind us. This week we've had the lowdown on how to keep your data backed up, a new security watchdog, the drone situation and new figures on cloud adoption. So now we reckon it's time to unwind!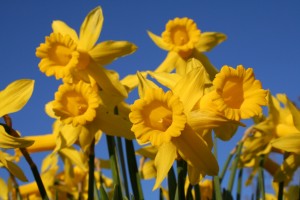 Fire in the nest
Google's Nest hasn't gotten off to the best start, after already halting production of their Protect fire alarms. They found that the Nest Wave function – which lets people disable the alarm by waving their arms – has led to people accidentally deactivating the devices. It's not ideal – one minute you're casually saying hi to someone, the next thing you're completely unprotected in the event of a fire.
So, production has stopped for now and Google are advising users to disable the Wave function; and if you're connected by Wi-Fi be aware that it'll do it automatically. They've said that they aren't sure if any users have actually experienced this as a problem as they noticed it themselves. But still take heed, if you have one of these fancy fire detectors, turn off the function….or keep your arms to yourself.
Turkey's all of a twitter
Turkey has finally un-banned (that may or may not be a word) Twitter, following a court ruling that shutting it down is a breach of freedom of expression. The service has been blocked for a few weeks after Prime Minister Tayyip Erdogan went all Darth Vader and said he was going to "wipe out Twitter" (if Twitter was the Jedi alliance). Youtube took a bit of a beating too, when one of its videos appeared to show top officials talking about making an undercover attack on Syria. Luckily the Turkish peeps should be able to get twittering again very soon!
Won't somebody think of the thumbs!
We've had the first ever case of WhatsAppitis officially diagnosed after a woman had 'bilateral wrist pain' from using Whatsapp too much. Medical journal The Lancet has called this an actual thing now, and given how popular WhatsApp is, we'll probably be seeing a few more cases of it! On the other hand, the woman did use the app for six hours so this would probably be considered excessive even by the most motivated messager. What's even more mortifying was that the woman was a doctor and definitely should've known better.
This was a problem after texting came into play too and is the new gen of Nintendoitis (found in children's thumbs in the '90s). The prescribed WhatsAppitis treatment is non-steroidal anti-inflammatory drugs and complete abstinence from using the phone to send messages. So be warned – too much 'sApping could lead to… NoApping.
Cashing in and cleaning out
Over the pond, banks are being warned that hackers are now able to withdraw unlimited amounts of dolla, particularly targeting weekends and holidays when there's more cash kicking about. So, now they're not limited to an amount each day they're taking full advantage in cleaning us out – apparently a recent attack took over £24m using only 12 cards.
The LA times think they've cracked it, suggesting that the hackers are targeting bank employees, installing a phishing scam that will allow them to get inside the system. They're then creating fraudulent cards and fake accounts, and then stealing pins through the traditional methods. It doesn't help that there have been lots of customer details exposed in some of the recent big business leaks. If your account is hit insurance should cover it, but it's still a hack-tonne of money getting grabbed!
A first glass education
Embracing the trend with open arms, and proving that wearables are here to stay, universities have already started planning classes based around them. Robert Hernandez, an assistant professor at the University of Southern California's Annenberg school of journalism, is planning on teaching a 'glass journalism' course toward the end of the year. The aim of the class is to explore ways that wearables could aid and change journalism and storytelling.
Ideally the course will be working alongside developers and designers to create apps that will access news for the Google Glass and other wearables. It also plans to look at ways that will help people process large amounts of information on the devices' tiny screens; they're talking about using Spritz which helps people read faster, and – at one word onscreen at a time – could be perfect!
This is one way to spice up the commute…
What have you seen this week that's worth sharing?
Have a good one!