Droning On
Drones might sound like they belong in a Star Wars film, or remind you of the noise your Shakespearean Lit professor made in lectures (trust me on that one), but they've been getting a lot of coverage recently; and it looks like they could be bringing us some unexpected solutions to the developing world – particularly if the problem is bad internet coverage. Facebook are clearly on a roll after their Oculus buyout as they're now looking to extend their reach even further, by bringing internet to the parts of the world that don't have it yet… through the power of drones.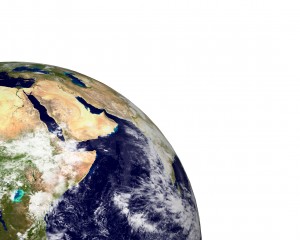 Facebook's Connectivity Lab is talking about building drones, satellites, and lasers to give the gift of the internet to everyone. In a recent blog post, they said they wanted to use internet.org to beam the internet from the sky. They're planning on doing this with the help of developers from Nasa and aerospace company Ascenta to create high-altitude, solar-powered drones.
However, there are lots of technical considerations first. Drones are still relatively new, and issues like air traffic and power would have to be tackled. Zuckerberg has discussed using solar panels on top of the wings to charge batteries during the day, keeping the craft flying at night, and positioning the plane at high enough altitudes that they wouldn't be affected by any bad weather. The project's recent successes in the Philippines and Paraguay look promising, and Zuckerberg says that Internet.org here has "doubled the number of people using mobile data […] helping 3 million new people access the internet."
Whilst Zuck's drive to bring Facebook to fresh markets is admirable, some say that the drones could (and should) actually be used for a greater good, like maybe helping the developing world with vaccination programs and access to clean water.
There are humanitarians who are looking into this too though. A start-up called Matternet – a network for transporting matter – wants to help the one billion people who don't have access to roads all the time, by using drones to fly in medical supplies and other vital things they can't easily get. Their long-term plan is that eventually villages will be able to buy the drones (at about £6,000 per drone plus another £3,000-ish for the stations etc.) and transport supplies between themselves, creating a more sustainable plan.
Previously it's only the military that's been licensed to use drones, although if Amazon has their way they'll be using them as delivery boys within the next four years. At the moment military and law enforcement agencies, as well as universities and local governments have the market on the only licenses approved for drone use. But – if the infamous Dominos stunt has taught us anything – they also have massive commercial potential.
Drones may sound like a great idea, but there are many that are calling for privacy regulations and safeguards; there are even rumours that they'll be 3D printable soon, which could mean a bit of a free-for-all. Spearheaded by Sen. Edward Markey, there are suggestions that the Federal Aviation Administration (FAA) should collect information from every drone license applicant, such as who will operate the drone, where the drone will be flown, what kind of data will be collected, and how that data will be used.  Markey introduced legislation earlier this year that would protect citizens' privacy where drones are concerned; and a bill he introduced in March would mean rules protecting individuals' privacy from domestic drones. There have also been rumours of a drone that could nab your passwords and other personal information from above (though luckily this is a way off yet); so maybe all the fuss and concern is actually justified. 

Like the Oculus Rift, and all the new options the virtual reality industry is exploring, looking at drone tech and how it can be used in new ways could open up an unexpected future for technology. What do you think the future of drones holds?
We may not use drones (yet), but if you have any questions about the tech we use in our solutions give us a call on 0208 045 4945.