Businesses Must Lead Digital Move in Education
Businesses must encourage collaboration with schools and universities to create the leaders of the digital future.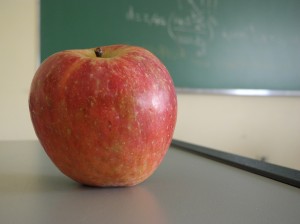 The constant evolution of digital technology is generating opportunities for schools and businesses to collaborate in nurturing future talent, according to a panel of digital experts at a round table debate in Glasgow.
Chris Marsh, director of partner development at UKFast, warned that businesses must collaborate better with schools rather than just complaining that technology education in the UK isn't up to scratch.
He said: "It is our responsibility as a business to collaborate with universities. So many technology and digital firms are complaining that we are behind the rest of the world when it comes to technology education, but what are they doing about it?
"We have the resources and the experience to show students how exciting a digital career can be – be that offering work placements, joining Code Club schemes or creating apprenticeship schemes; it is time for us to start forcing the change."
Joe Wilson, head of new ventures at the Scottish Qualifications Authority, believes that Scotland is already making a start on creating the digital pioneers of the future.
Wilson said: "It's all about a public-private partnership. There is so much noise about what isn't happening in schools that it is easy to forget what is actually happening. Over the past three or four years, there have been lots of projects around gaming, Raspberry Pi and coding; there's a whole raft of things going on to encourage computational thinking and digital awareness.
"It's not about creating more programmers – it's about empowering lots of people."
Leona Stratton, Glasgow Chamber of Commerce Employment and Skills project manager, highlighted the misconception that young people already have the skills to keep up with the pace of technology change.
Stratton said: "There's a perception that young people are all digitally literate. Our experience is that digital natives are fearless about it but we shouldn't confuse fearlessness with ability. They may be comfortable to open up a programme, make mistakes and undo them but that doesn't mean that they know what they are doing."
Marsh summed up the debate adding: "It's exciting to see businesses creating real world opportunities for education through Code Clubs and apprenticeships, but more businesses need to join the push so that we can keep the momentum going."
The digital experts gathered at the round table debate held by hosting and colocation firm UKFast at their newly-opened Glasgow office.