Baring Business Breaches
Whilst some high profile companies can't escape the publicity that a massive security breach brings (Target, for example), unsurprisingly, not every business wants to shout it from the rooftops. It's better for them as they can quickly and quietly resolve the issue, but bad for us – and bad for transparency too. But that could be set to change.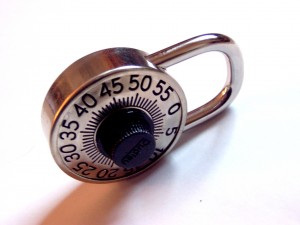 Labour shadow defence secretary Vernon Coaker has called for the next strategic review of defence policy to put more focus on the growing threats of cyber-crime, and for businesses that are victims of cyber-crime to have to disclose breaches. It sounds a bit strange, as we traditionally want to protect anyone who comes under the umbrella term of 'victim', and it's true, the businesses will probably have already suffered; but it's important that we know what's happening, on both a personal and national level.
In 2010 cyber-crime was given a Tier One threat status, which is higher than a nuclear attack; and now Coaker is arguing that in 2015 we should focus on the new and growing threats it brings – which, given how fast the bad guys evolve, isn't a bad idea! He also wants all private companies to report serious online attacks, as he thinks it will help protect national infrastructure by giving us extra information. He also mentioned the recent cyber-attacks against NATO websites surrounding the Ukraine crisis, using it as evidence that "this threat is now a reality", and asked if NATO were doing enough to recruit the most skilled people. This ties back to the idea that children – and that we as a country generally – should be better educated about cyber security risks.
Coaker is really talking about 'serious' crimes that have national threat levels, and that's most likely going to be the priority for the government – but in terms of our data and our everyday lives, as much transparency as possible would be welcomed.
Closer to home, businesses in the UK have to have certain measures in place to try and protect themselves from security breaches, mainly because of the Data Protection Act. If they fail then they'll get fined by the Information Commissioner's Office (ICO), which should be motivational, but fines still seem to happen a fair bit. Sir Tim Berners-Lee also called for a web 'bill of rights' recently, which would be, "a statement of principles he hopes will be supported by public institutions, government officials and corporations", to help protect the 'open, neutral' system. After the Snowden revelations, he said, "people were looking for an overhaul of how the security services were managed"; and he's right, honestly, people are getting tired of finding out their data is being leaked faster than the details of Taylor Swift's love life.
It's in everyone's interests to take an interest in cyber-security, both for our personal data and the safety of our country's. So, between Coaker's 'cyber-security charter' and Sir Tim Berners-Lee's internet bill of rights, it looks like things could be set to change!
If you have any concerns about the security for your solution, contact your account manager or for support call 0800 230 0032.