Facebook's Oculus Deal Creates a bit of a Rift
Facebook is just dropping dolla like it's going out of fashion these days. After Instagram's $1bn purchase in 2012, and a $19bn deal for WhatsApp last month, the social media giant has just announced it's acquiring the hot new VR Oculus rift tech too, at a (relative) steal for $2bn. Apparently the deal was done in just five days, and it's causing a bit of a ruckus in the tech world.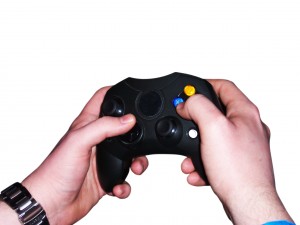 The unhappies are mostly those that are worried about the future of gaming. Minecraft has already withdrawn from its talks with Oculus, saying it finds Facebook 'creepy', that their motives aren't clear, and that they don't have a stable history; and it wouldn't be surprising if more follow. The loyalty that gaming companies feel to games over social media could kill a few more deals along the way, especially as Facebook has few historical links and little experience with gaming. There are also fears that privacy could also become a problem, after the previous issues that Facebook has had with it, especially for a VR experience; you don't want your serene stroll through the Game of Thrones landscape broadcast to the world.

Facebook and Oculus are presenting a united front though. Zuckerberg says Oculus will continue to operate independently within Facebook and that they'll help it build up as a gaming platform first, before going on to offer a multitude of new communication possibilities. Supporters of the deal say that VR shouldn't be limited to gaming anymore anyway, and even NASA and the navy have been looking to the Rift.

Considering that technology as we know it has evolved so rapidly – even over the last 30 years – this new era of virtual reality may not be as unlikely as it seems. From our TVs, to our music players, to our operating systems, we've come on in leaps and bounds; and the all-encompassing world of tech will only continue to escalate.
The main concern then, is that Oculus keeps its vision, rather than being swallowed by Facebook. Hopefully the social networking site has proved itself following its grab of Instagram, and will continue to with WhatsApp. As Oculus is hardware – not software, which Facebook has previously merged with – it should be able to do that, but realistically it's too early to tell.
And undeniably, Zuck's promise to share 'not just moments with your friends online, but entire experiences and adventures,' does appeal, and also makes sense – we're a connected world now, constantly expanding our horizons, and that's great. On the other hand, VR has its own issues, which FB might only exacerbate.
Ultimately, the question is, would you want to interact over VR – and not just for the odd gaming session but socially too? Facebook and other social media platforms have already started to take over our private lives, so could this partnership mean we just never actually see anyone in real life? Zuckerberg promises that, 'by feeling truly present, you can share unbounded spaces and experiences with the people in your life.' It sounds like an interesting concept, but maybe for now I'd rather actually be present, and share real experiences, with real people, in real life.