Fridays at UKFast – 21st March
We love webhosting, and we don't think that's bad
'coz we want our customers happy, not sad.
We deal in data, in servers, in SAN –
if your site goes down, we'll be on han(d).
So we'll keep your website speeding away,
From all at UKFast, Happy Poetry Day!
(As well as my shoddy poetry, this week we've also shared: the lowdown on net neutrality, a Google Docs phishing scam, the latest domain name extension release, and some apps that'll make you happy!)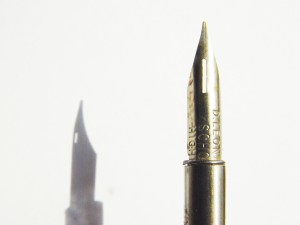 Turkey's all of a twitter
Turkey's internet watchdog banned twitter in the country yesterday after the Prime Minister Recep Tayyip Erdogan threatened to "eradicate" the social-networking platform when it apparently ignored orders to remove corruption allegations. The tag #TwitterisblockedinTurkey went global hours after the government blocked the website, and lots of people (including Turkey's President!) have been pretty critical about it.
Twitter has been advising users how to get round the ban – though someone pointed out it might not be the best idea to tweet them about it if they can't get onto Twitter! Others have painted Google DNS numbers onto posters of the political party in protest, and many are using private servers that bypass the country to get on. The platform is a vital outlet for the discontent the Turkey, but as Twitter isn't anonymous, it's also a risky place to speak out against the government.
Two new Google powered smart watches
2014 was tipped as the year of the wearables, and it looks like it's coming true, as designs for two Google powered smartwatches have now been released. Coming to the public later this year, LG and Motorola – Google's hardware partners for the new Android Wear – are keeping their cards close to their chest about what the gadgets will be able to do. Morotola's Moto 360 and LG's G watch will most likely both respond to voice commands and carry out basic searches, offer notifications and reminders, control other gadgets, and sync up with fitness devices. What do you think – would you wear one?
Getting a smarter education?
Teachers in South Korea may no longer have to compete for the attention of their students, as they're trialling ismartkeeper – an app that allows them to control all the devices on their school's campus. In theory this might be quite a good idea – it's bad enough when someone's on their phone when you're trying to talk to them, let alone when you're trying to put some knowledge in their heads; especially as – according to one study – 18% of the nation's teens are addicted to their smartphones.
But on the other hand, it's kind of a scary mega-controller idea too, and has more than a few opportunities to backfire – like when one (now probably extremely unpopular!) teacher locked down a student's phone for hours after school had finished. The app only works on Android phones at the moment, and of course, kids are fast looking for ways to bypass it. Even so, the Gangwon Provincial Office of Education has still advised all of its 677 schools to start using it.
The Birds that are flapping back home
According to a tweet by Flappy Birds founder Dong Nguyen, the game will be flapping its way back into the app store, but not anytime soon. Thousands of people have been twiddling their under-used thumbs as they wait for the game to return, which proved extremely addictive at the start of the year. The question is why they decided to bring the game back, after suddenly withdrawing the popular app earlier in the year. Was this a business stunt all along, or does Nguyen just miss his pets?
Want something totes cringe of a Friday? Check out your first ever tweet here: https://discover.twitter.com/first-tweet
And this is either extremely cute or kind of haunting
https://youtu.be/PugdoHiSbqw
What have you seen on the web this week that's caught your eye?
Have a great weekend!