Nine Predictions for Social and Business in 2014 Part Two
Today we've got the second brilliant installment of this year's social and business predictions from Chris Tipping from McTip IT! Chris has been working with online businesses for over 5 years, and his belief is to Make Brilliant Marketing Simple. Find him on Google +, Twitter or LinkedIn; link up and engage!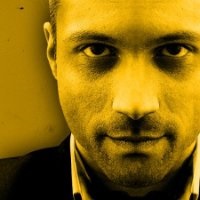 In part one I introduced you to five social media marketing predictions for 2014. I explained why I believe that infographics are dying out and social signals are becoming more apparent in online visibility. In this post I'll reveal four more predictions that I believe will be an integral part of social media and business.
6.     Pinterest will become a driving force behind traffic
Once seen as a site for crafters or window shoppers, businesses are now seeing the many facets of Pinterest. Not only does it allow sharing of pictures, it also allows sharing of other content, making it a valuable source for reaching out to an audience. Pinterest have recently enhanced their business profiles too, which I predict will become a driving force behind traffic this year.
7.     Paid social media marketing will increase further
For a few years now Facebook and Twitter have happily allowed businesses to profit organically without the need to part with any money. Of course, paid promotions have enhanced marketing efforts but still the smaller business could compete without a huge budget. This year I predict that paying for promotions on these platforms will become a vital part of social marketing. It could be that social media platforms will allow paid advertisers access to special features that organic social media users won't have.
8.     Visual based social media strategies will continue to grow
I've always appreciated the value of visual marketing as it appeals to more than one sense and drives a message home. Visuals are much easier to recall than sound or copy, allowing a brand to stick in the mind more readily. Though this was noticed in 2013, I predict incredible growth for 2014 as customers and visitors will expect a visual, entertaining feast when interacting with a brand on social media.
Of course, the sharing potential is huge too as visual data outperforms simple updates considerably; if businesses don't think of creative ways in which to incorporate media into their social posts, they'll lose out on a lot of revenue and marketing.
9.     Short video marketing will become an outlet for businesses
Vine grew a name for itself in 2013. Wannabe pop stars, presenters and the public found uploading a six second video was fun, quick, easy and attracted a lot of attention. As this platform continues to grow, consumers grow tired of the videos that are minutes long and instead prefer those short and sweet messages that don't take a chunk of time out of their busy lives.
Singers and comedians have already utilised Vine for their own promotion but I predict that in 2014 more businesses will hop on board. Being able to project a message within a short time frame is a skill that shouldn't be ignored.
Those are my predictions for 2014. It seems Google + will be a big player for all aspects of marketing; and spending time and money on social media is becoming more justifiable for businesses big or small, as the multiple benefits it brings are now apparent.
In the industry you have two sides. One that thinks we just want social media to help improve a websites visibility in search results, and the other that thinks 'I want people to know who we are, but we also want to get to know them'. If you are the latter you will be on the right track for 2014, and for many years to come.