Fridays at UKFast – 14th March
It's been a celebration of a week as the World Wide Web turned 25; as birthdays go it's a pretty big one! So, with all this excitement (including our posts about women in tech, smartphone aid, the web's birthday bonanza, and how the world has changed in the last 25 years), we think it's time to put your feet up and enjoy your weekend! Here's the best of the rest from this week…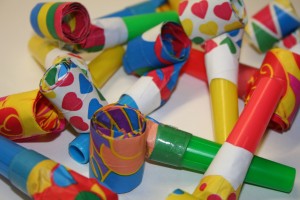 SXSW
Things have been hotting up in Austin this week, as South By Southwest (SXSW) festival brings in the big guns. This year's 30,000 attendees had music, film and interactive (basically tech) events to choose from, and it runs until Sunday, with conferences and events from across the spectrum.
So far this year, tech highlights include Snowden beaming in to urge audiences to help 'fix' the US government's surveillance of its citizens. It's the first time he's addressed the public since he left the country last June, after spilling top secret…secrets. He said he had no regrets about spilling the documents, and that put in the same position, he would do it again. He told audience that 'the average' internet user needed better awareness and better security to help protect their data. The festival also hosts tech competitions 'Accellarator' as entrepreneurs pitch their startups for the money to fund it.
Oculus rift explore mars
In a futuristic meeting of science meets gaming, NASA are now looking at using the Oculus Rift virtual reality headset to help them find life on other planets. This dream team is planning on using gaming gadgets plus space smarts to hook up the Oculus to the 360 degree simulator; used in conjunction with the Webb telescope – designed for going where no man has gone before – it could make some giant leaps.
Life in space is dangerous, and being able to test data and virtual instruments on the Oculus could potentially save engineers months – the future could be a reality sooner than we thought!
Vine gets it all tied up
The six second sharing video app Vine has decided to ban all forms of nudity and pornography that aren't 'documentary, educational or artistic'. The app has become increasingly popular over the last few years, but after trying and failing to keep the explicit material separate, it seems a total ban is the only way to go.
The ban now includes "sex acts", "sex toys", "sexually provocative nudity", "close-ups of aroused genitals underneath clothing" and "art or animation that is sexually graphic"; suggestive posts will still be allowed but not sexually explicit ones. The crackdown has come after a pornographic video was accidentally chosen as an 'editor's pick', after which the app became 17+ only.
Smartphone cases that can increase your life
We've all been there – stranded in the middle of a strange city and our phone has died, leaving us basically as helpless as a child. How did we cope before smartphone maps and the ability to call our parents at four in the morning, from a city they know nothing about? So, this iphone case that has the ability to double our battery lives may just be the best thing ever.
The case connects to your phone via a power port and when your battery gets low you turn it on, and boom, you're back in business. It may double the thickness of your phone, but depending on how attached you are to your Facebook, navigational capabilities and friends, it may be worth it.
25 for 25
We know we've been banging on a lot about the birthday of the World Wide Web, but these 25 facts about the birthday er, babe are pretty cool