Times they are A-changing
When we're asked to think about a 'typical' technology employee (if there is such a thing), one attribute is probably fairly consistent: it's more than likely going to be a guy. And that's because, since the dawn of desktops and beyond, the figures supported that; boys were supposed to be the ones messing around with their gadgets in darkened rooms, while girls were supposed to look vaguely bemused and ask them what that weird glowing box was. But, following revelations on International Women's Day on Saturday, it seems things may be set to change.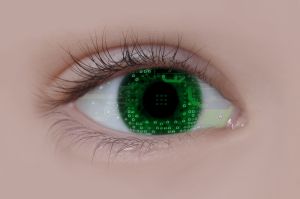 Last year, studies showed that – for the first time in 10 years – the tech industry hired more women than men. It may be a small (possibly anomalous) step, but it's a step nonetheless. Out of 39,900 new tech jobs added between January and September, 60% of those positions went to women, according to data from the Bureau of Labor Statistics. In every other year of the past decade, the majority of the jobs went to men, according to analysis conducted by technology and engineering career hub Dice. Just 31% of jobs in the industry are female employees, who often still earn less – for example, in computer and information systems roles in the US, women working full time make on average about 80 cents for every dollar earned by men.
Dice President Shravan Goli believes the rise in tech jobs going to women is due to more active hiring by companies, regardless of gender. Furthermore, Goli says men and women alike are more interested in tech today than in prior years, and may now be aware from a younger age that they can make a career in the industry.
And there are some leading ladies that are proving this: Facebook COO Sheryl Sandberg, Yahoo!'s chief executive Marissa Mayer, and the president and chief executive of IBM, Virginia Rometty, who graduated with honours from Northwestern University with a double major in computer science and electrical engineering, to name a few. In India, Intel's president is also a woman, making Kumud Srinivasan one of the country's most high profile female technology executives.
There are steps being taken to get women and girls more involved in STEM subjects (science, technology, engineering, maths), which is great. Research by girl scouts found that girls are interested in STEM – but clearly something happens between then and actually entering the workplace to put them off; probably not helped by the fact that generally girls achieve better grades than boys at A-level, but then end up in classes that are heavily male dominated. But there are changes already happening, like Sheri Graner Ray's book on making gaming more inclusive, which is something that needs to increase (both the books, and the inclusivity); and as an industry we need to show that actually there are, and will be, more opportunities for women.
At a business level, tech firms need to make sure that they're accommodating women, too. For example, at UKFast we have an onsite play area where parents can bring their children at lunchtime. Being flexible on working hours is also something businesses can consider – not just for women but any parent – and also reducing the 'brogrammer' culture (some companies have been accused of encouraging events like 'bring a woman to work day' and other practices that are about as inclusive as a frat party).
In schools, it's important to teach kids about tech at a much younger age, and show girls that it's for them too. Increasing the presence of women engineers in the high schools and careers fairs and getting female role-models to talk to kids could help to shift cultural ideas that tech can't be 'feminine'; or at least encourage the idea that women don't have to be limited by the tech stereotypes that have previously been promoted.
Home life plays a massive part in stopping the bias too, by parents encouraging their daughters to try tech. Mostly, it seems like lots of people agree that education is the answer; if we try and do more to connect with children, hopefully we'll continue to see positive growth for techno-ladies in the coming years!