Inside the Apprenticeship Scheme Day Four
It's the last day of National Apprenticeship Week, so to celebrate we've got a bumper day of blogs! First up is one massive, joint blog full of tips and experiences from our three maintenance apprentices, James, Charlie and Nathan.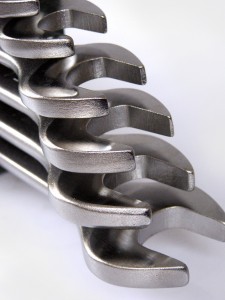 A day in the life of a UKFast Apprentice
James: If I could sum it up in two words, it would be exciting and joyful. There's so much variety working at UKFast, making every day different and challenging. You never know what job could come up next, which in my eyes makes coming to work fun.
Charlie: No two days at UKFast are the same. They give you a good sense of responsibility from day one and really empower you when it comes to tasks; and they are really keen to see what you can do and how they can help you progress as much as possible.
Nathan: From day one you learn very quickly that you won't be doing the same thing day in day out. We will go from organsing the stockroom to assisting the engineers in the datacentres. This mean your weeks won't become repetitive and leaves you with a sense of excitement to come in the next day. It's also a great way into learning new skills and meeting everyone in the company, as you will be working with someone new every day.
 Why did you decide to do an Apprenticeship?
J: I wanted to carry on my education through an Apprenticeship for a couple of reasons. One, I wanted on the job experience, giving me good training in exactly what I want to learn. And two, it gives me the opportunity to earn a bit of money to become more independent in my teenage years.
C: I liked the idea of being able to learn and gain a qualification whilst working at the same time; I felt it was a good foothold to start a career and I much preferred this opportunity to going to university.  One of the reasons I chose an Apprenticeship over university is that you're not guaranteed a job after completing a degree, so I felt this was the safer career option.
N: An Apprenticeship is a great way to kick-start your career. Not only are you learning your skills on the job but you're earning money whilst you do it. It gives you time to work with professionals who are fully qualified, and have been for many years, so I thought it would be the most beneficial to me.
Why did you choose the Apprenticeship over college or university?
J: Because an Apprenticeship has so much more to offer than college and university. At this day and age, companies want to employ experienced workers that can get on with the job quickly without much training. With college, you don't get that. Apprenticeships allow you to excel in the subject you're learning, giving you hands on experience that can't be replaced by theory.
N: I chose an Apprenticeship because many employers are not only looking for qualifications but are looking for work experience too. As I have been lucky to get an Apprenticeship I'm able to work towards qualifications whilst also getting good work experience.
Why did you want to do your Apprenticeship at UKFast?  
J: UKFast offers a great opportunity to join a hugely progressive company. Building-wise, UKFast campus is still in the making; it includes some mad, imaginative ideas – which for facilities operative apprentices is really exciting , and something you want to be a part of.
N: Whilst doing my research on UKFast for my interview, I had learned that UKFast was voted one of the best companies to work for – not only in the UK but in Europe as well – and has won many awards, featuring in the "Top 10 best company to work for" for many years now. Then, during my interview, they told me they like to develop from within the company, and in my eyes that was the major selling point for me. I have a lot of time for a company if they show willing to develop all of their employees.
What have been the highlights of your Apprenticeship at UKFast?
C: The highlight of my Apprenticeship so far would be that I have been given the opportunity to climb Mount Snowdon with other new starters to get to know my new colleagues even more.
N: My highlights have been working with the many professionals that are employed at UKFast. I have been able to work with a variety of different people with a wide range of knowledge; you can't teach the type of knowledge I have been able to learn over the past weeks. I've worked with the best of the best, and I can already see it paying off in what I'm able to do now.
What have you learned doing the Apprenticeship at UKFast?
C: I've learned a lot of useful skills that I will keep, such as how to install network cables, safely wire a plug, assemble servers/computers, and much more – all in the first 3 weeks!
N: I've learned many things working here in the last few weeks, from learning the in's and out's of a server, to the type of products we offer our customers.
How has the Apprenticeship improved your skills and knowledge?
C: The induction week was great and very in depth, and gave me a good overview of how the company formed and its core values. I feel like I'm going to have gained a lot of skills when the Apprenticeship is finished; so far the areas we've had a look at include electrical, plastering, painting, and much more.
N: This Apprenticeship has allowed me to work with a range of professionals, and their skills and knowledge are invaluable. As an apprentice you realise you're not going to know everything, and working with professionals will give you that extra knowledge to take in.
 Why would you recommend the Apprenticeship programme?
C: The Apprenticeship programme is a great way to start a career of your choice. This is because you don't need major experience – you just have to be keen and willing to learn.
N: I would always recommend an Apprenticeship, as I feel the type of skills you learn on the job is much more valuable than you would get from being sat in a classroom.
What top tips can you offer to other school and college leavers who might be interested in doing an Apprenticeship?
C: Make sure that you choose the correct one for you; have a good look at the company and career progression opportunities before you start as there are hundreds of different Apprenticeships out there.
N: I would say to any school/college leaver to not jump straight into any Apprenticeship. I would tell them to properly research the type of work you will be doing and the company you will work for. I would also recommend looking for an Apprenticeship at UKFast as this company is amazing and will help you grow into what you want to become.