Fridays at UKFast – 7th March
This week has been a bit of a mad one! Not only is the first week of March over – meaning Spring is springing its way into our lives (well, it's not rained every day at least) – it's also the last day of National Apprenticeship Week and International Women's Day tomorrow! We've had loads of Apprenticeship blogs and shared the 5 tech books you should read; plus we're bringing .sexy back with gTLD updates abd the deets on a security competition happening right now! It's a lot to take in, so kick back with a coffee, sizzle some bacon and relax with the best of the rest.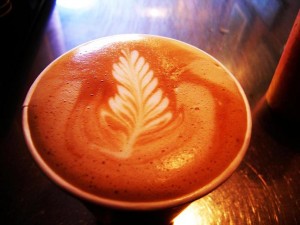 Sleep better, then wake up and smell the bacon
Hate getting up? Have uncontrollable caffeine urges (and then uncontrollable caffeine-feulled frenzies)? I can sympathise with both these things; which is why I think these two apps might be the best things ever invented. If you can say yes to the questions: 'Do I want to fool my sleepy brain into getting up by making it think it's getting bacon?'; and 'Do I drink coffee and then find myself awake at four in the morning, googling what the cast of Malcolm in the Middle are doing now?', then your prayers, like mine, have been answered.
Jawbone tells you how much sleep you'll trade-off for that next sip of coffee, and may be integrated with wearables to monitor your overall fitness/caffeine situation too. Then, if you're still having trouble getting up, meat producer Oscar Mayer has created the bacon-scented iphone alarm clock, which could herald a new popularity for scented apps. Sadly though, the only way to get hold of it at the moment is by winning Mayer's competition.
The image of the future
As anyone who writes online knows, finding free images can be a minefield. No one wants a photographer or imaging company chasing them (literally or metaphorically) because they've used their image without permission. But Getty Images – the world's largest photo service – have just bitten the bullet and made 35million of their 60m images free for personal bloggers, Twitter and tumblr (though commercial users still have to pay). Brilliant, right?
For writers, maybe. But what it means for photographers – who may not get paid as much, or at all, for images – and the future of image sharing, remains to be seen. Getty says it knew that many images were being used without crediting and permission anyway, and that it's an opportunity for the next era of image licencing.
Technically political
Today is a day for celebrating women. Hug one, if you want (preferably a woman you know, who has given you prior permission to hug her). But there's one woman in the world of tech who's definitely reppin' for the ladies, as digital rights lawyer and startup founder Christina Gagnier announced she's running for congress in Silicon Valley.
What Gagnier seems to represent for many is a desire for someone to be elected who isn't 'politically institutionalised'. Gagnier told TechCrunch that she'll "prioritize digital literacy, immigration, privacy and protection from online harassment"; at SXSW she also mentioned cracking down on revenge porn – suggesting that both tech and gender issues will be in the spotlight if she wins.
Running on your schedule
Ever been trying to write something and see an email about, say, bitcoins and then twenty minutes later find yourself three wiki-articles deep in crypto-currency territory, blog post neglected and unloved on your desktop? That never happens to me… but if it did I would probably be interested in this new email-blocker.
With the newly updated 'Inbox Pause' utility you can schedule when you want your inbox to be updated, rather than having the messages dribble through every few minutes. The company says it's already saved up to 15,000 hours of wasted time, and it's becoming more and more popular with businesses. Could be great for productivity, but on the flipside might mean you miss that urgent email about bitcoins…
Crypto-currency chase
The secret identity of a public figure hasn't been such a big deal since Spiderman; but yesterday the identity of the founder of Bitcoin was 'unveiled'… and it's causing a bit of a ruckus. Outed by Newsweek, on what's being called 'largely circumstantial evidence', Dorian (previously Satoshi) Nakamoto denies that he's the one behind the controversial crypto-currency – but whether anyone believes him is another story. The press has been hounding him since, and, if true, Nakamoto is estimated to have about $400 million in bitcoins. There are likely to be more revelations as the weekend progresses – maybe just keep an eye open for the big Bitcoin symbol peeking out from the top of his shirt…
If you ever think you've got it bad, just be glad you're not a T-Rex…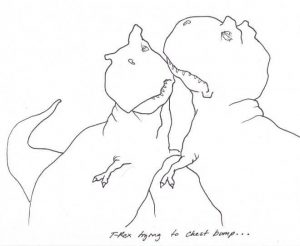 What have you seen this week that's worth shouting about?
Have a great weekend!