Inside the Apprenticeship Scheme Day Three
In the third installment of our lovely apprentices' blogs for National Apprenticeship Week, we've got the low-down from Javan! He said: "I am a 16 year old with high ambitions. I'm from Sweden. I've always loved technology since a young age; taking apart things at home, breaking the computer. I love sport, fitness, my family and friends."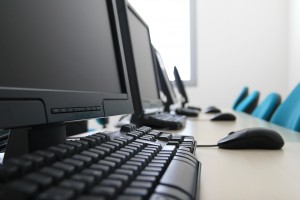 A day in the life of a UKFast Apprentice
I wake ready to change the world, wondering what I can do to improve my skills; then I spend my day working on assignments, learning new helpful technical things. Then when the clock ticks five I'm an international computer technician for clients all over the globe, trying to provide  5 star service at the minimum.
Why did you decide to do an Apprenticeship?
I decided to do an Apprenticeship because I thought it would be more beneficial than just learning about IT at sixth form or college. By doing an Apprenticeship I've been given the opportunity develop my soft and technical skills – it allows me to gain experience in the IT industry.
 Why did you choose the Apprenticeship over college or university?
I chose an Apprenticeship over sixth form because I wanted to get stuck in and live in the job role whilst learning about the industry. It allows me to earn and learn at the same time making me feel like an employee, whilst still getting the educational qualifications as well.
 Why did you want to do your Apprenticeship at UKFast?
I chose UKFast because they showed progression and investment, not just as a business but in the actual employee's as well. They offer training to help develop all of the employees in the business. They also showed a fun diverse culture which feels like family.
What have been the highlights of your Apprenticeship at UKFast?
I've enjoyed getting stuck into my job role, and getting to speak to different clients from all around the globe whilst fixing their technical based issues. I also enjoyed our team building trip to Snowdon – it helped me to build strong relationships with other people in the business, and I also got to test my limits.
What have you learned doing the Apprenticeship atUKFast?
I have developed new skills and knowledge; for example, I can now set up a website on a server from scratch. I have also developed my soft skills on the phone by communicating with clients.
How has the Apprenticeship improved your skills and knowledge?
I feel that since doing my Apprenticeships I have developed as a person – not just skill wise, but knowledge wise as well. I have learnt about the different software used to host the web like Windows and Linux.
 Why would you recommend the Apprenticeship programme?
I would recommend the Apprenticeship program because you will become more knowledgeable about IT, earning whilst you're learning, and you will mature a lot more when working in a professional business environment.
What top tips can you offer to other school and college leavers who might be interested in doing an Apprenticeship?
If you are planning to do an Apprenticeship, get stuck in at school and make sure that you get at least 5 GSCE'S A*-C so that you will increase your chances of getting accepted onto your chosen Apprenticeship Scheme.